Oil price rises to $62.53
By Sebastine Obasi, with Agency report
OIL price rose further, yesterday, with Brent climbing 46 cents to $62.53, while West Texas Intermediate, WTI rose 23 cents to $55.87 a barrel, the highest since July 2015 as Saudi Arabian King Salman's anti-corruption drive shook the world's biggest crude exporter.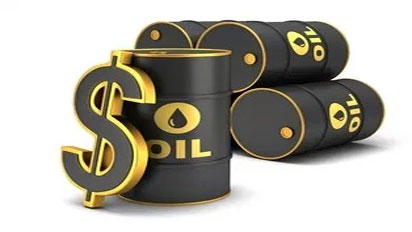 Also, oil production reached levels last seen more than two years ago just weeks before major producers gather to discuss prolonging historic production caps.
Minister of State for Petroleum Resources, Emmanuel Ibe Kachikwu, said  the federal government supports an extension of a deal between Organisation of  Petroleum Exporting Countries, OPEC, Russia, and other non-members to cut oil supply until the end of 2018 "as long as the right terms are on the table" regarding the country's participation.
He said there is growing agreement among other members of the OPEC to extend the deal. "There isn't any reason to change what is a winning formula," Kachikwu told Reuters, adding "there is a consensus to extend. The issue will be the duration."
Nigeria itself, however, is exempt from the deal. OPEC, along with Russia and nine other producers agreed to cut oil output by about 1.8 million barrels per day (bpd) until March 2018 in an attempt to ease a global excess that weighed on prices. The group is expected to meet in Vienna, Austria, later this month to discuss whether to extend that deal.
Nigeria's output has rebounded since its exemption, granted last year after militant attacks that cut its output to close to one million bpd, but Kachikwu said the recovery is ongoing.
The post Oil price rises to $62.53 appeared first on Vanguard News.
Tags 2014
You may also like...