Mother of Labour Party National Chairman kidnapped
By Demola Akinyemi
ILORIN—Mrs. Elizabeth Omotosho, the 71-year-old mother of the National Chairman of Labour Party, LP, Dr. Mike Omotosho, was Sunday night abducted by unknown gunmen in Ilorin, the Kwara State capital.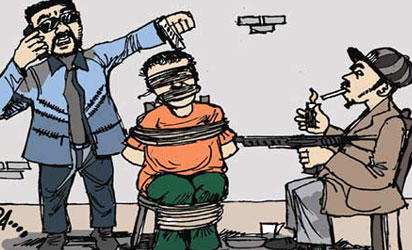 Dr. Omotosho was also the governorship candidate of the party in the 2015 election.
The aged woman was allegedly kidnapped by four gunmen at her Tanke, Ilorin, residence, shortly after having her dinner.
The kidnappers reportedly approached the gateman to take them to the room of the aged woman, before both of them were taken to an unknown destination and the gate man later released.
Dr. Omotosho has also confirmed the abduction of his mother by the gunmen.
He said the Police headquarters in Abuja and in Kwara State have been contacted about the incident, while appealing to members of the public with useful information about the kidnappers to contact the law enforcement agencies.
When asked if the kidnappers have contacted him for ransom, he said: "I was contacted this morning (yesterday), but they have not mentioned any ransom to me.
"They only told me that my mother is in their custody, and I begged them not to hurt her and to keep the aged woman alive."
The spokesman of the Kwara State Police Command, Ajayi Okasanmi, confirmed the development.
, said the woman was abducted and the State Police command had started the process of freeing her from her abductors.
He added that the Police have swung into action, pointing out that investigation had commenced and advised people of the state not to panic as there is no cause for apprehension.
The post Mother of Labour Party National Chairman kidnapped appeared first on Vanguard News.
Tags 2014
You may also like...