Mikel: Ferguson promised me riches but Mourinho assured me playing time
Super Eagles midfielder, Mikel Obi says he has no regret dumping Manchester United's mouth-watering contract in order to join Jose Mourinho's Chelsea team during the 2006 transfer saga.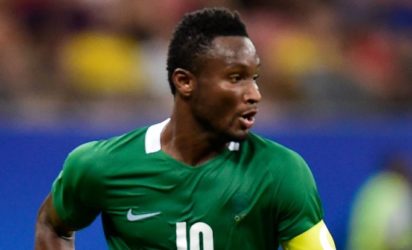 The former Lyn Oslo star was in high demand after his splendid performance at the 2005 FIFA U-20 World Cup in Netherlands, where the Flying Eagles finished second behind Argentina
This caught the attention of both Manchester United and Chelsea as they tried to lure the Nigerian international with mouth-watering contracts, of which the Red Devils final got the nod.
Mikel's eventually joined Chelsea and recalling how he joined the Stamford Bridge side,, Mikel said, 'Roman Abramovich organised six cars to get me there. It was like a military operation,' Mikel said during an interview with the Sun UK .
''I started in one car, then the drivers would talk to each other and suddenly I was dropped off and then picked up by another car. Once there, Jose told me: "The boss really wants you. I'll play you and make you what you want to be". That really helped as there were times when I thought: "Have I made the right decision. Alex Ferguson would call me into his office after training, point at the players' plush cars in the car park and say: "If you work hard, next year you'll be driving one of those. You are going to play for this club and you are going to be rich," Mikel said.
The post Mikel: Ferguson promised me riches but Mourinho assured me playing time appeared first on Vanguard News.
Tags 2014
You may also like...