Lauretta Onochie makes cartoon of Buhari
By Nwafor Sunday
The social media aide to President Muhammadu Buhari, Mrs. Lauretta Onochie has made a cartoon of her principal willingly declaring interest to run for the 2019 race.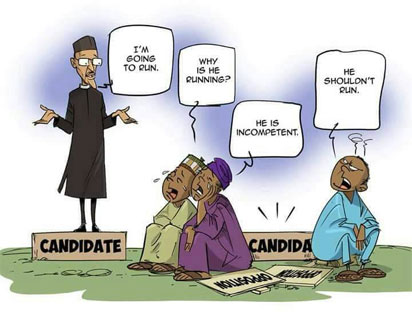 In the above cartoon therefore, it would be deduced that the captured opposition candidates were of the view that Buhari should not re-contest following their discontent perception that Mr. President has failed the country.
Read what Lauretta wrote below:
His name is @MBuhari

He is standing

He's running

He's our candidate

He's performing

We will stand by him
You are sitting
You are moaning
You are crying
You are angry
You are bitter
You are even abusive

Get off your butt
The post Lauretta Onochie makes cartoon of Buhari appeared first on Vanguard News.
Tags 2014
You may also like...