'How women can succeed in entrepreneurial positions'
By Princewill Ekwujuru
The Founder of Flying Doctors Nigeria, Dr. Ola Brown, has called on Nigerian women to build their social capital in strive to succeed in executive and entrepreneurial positions.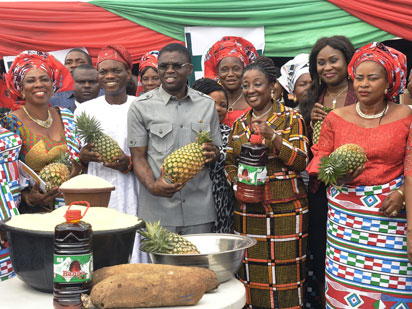 Speaking at this year's International Women's Day, themed, Press for Progress, at a seminar organised by Total Nigeria Limited, in Lagos, Brown said that social capital was crucial to success in professional and business career.
Brown noted  that  women  are  very  important  in  curbing  the rate of  poverty  in Africa, especially in Nigeria. "Women in Nigeria face myriad of cultural and religious barriers when trying to move up in the workplace. Developing executive presence, influence, negotiation skills, management skills and emotional intelligence are often as important as technical skills in the oil industry as employees move up in the ladder," she stated.
On how  to build social capital, Brown said  women should  learn  how to network even  with  men  in business and professional environment, noting  that  most  men succeed in  their careers because they  have learnt the act of  networking.
The medical entrepreneur also advised women to volunteer for works outside their domain, in a  bid  to build  up  their   social  capital.
Flying Doctors Nigeria is West Africa's first and leading indigenous air ambulance service organisation, which transports patients across the region in medically equipped aircrafts for quick medical care. Established about a decade ago, Flying Doctors has provided various medical services to the Nigerian oil and gas industry.
Brown, who is also a pilot in training, urged women to avail themselves for mentoring, adding that mentorship was essential towards women's success.  She advised that women should assert themselves in public speaking and cultivate negotiating skills to build their career.
The post 'How women can succeed in entrepreneurial positions' appeared first on Vanguard News.
Tags 2014
You may also like...