HarvestPlus wants staple foods fortified with good nutrients
By Gabriel Olawale
THE Country Manager, HarvestPlus Nigeria, Dr Paul Ilona, has said efforts should be made to fortify Nigerian staple foods with appropriate nutrients to promote healthy living in the country.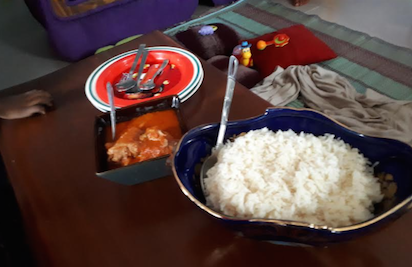 Ilona spoke Monday in Lagos at an event organised by HarvestPlus Nigeria to publicise its up-coming Nutritious Foods Fair in Enugu.
The theme of the fair is "Scaling-Up Nutritious Food Choices: Engaging Everyone Everywhere'' and its objective is to eliminate hidden hunger in Africa.
Ilona said the call for the fortification of the staple foods was based on the fact the cultural food consumption patterns in the country had strong carbohydrate element.
"The Nutritious Foods Fair will help to create awareness on the need for our foods to have nutrients that will help the body organs. The problem has been that we do not link food with growth. When we eat food, we are not just eating for eating sake, just as we do in Nigeria. We are eating for the body cells that are hungry. The body organs get nutrients from the food and the brain functions better,'' he said.
Ilona added that the foods fair would provide an avenue for people to be better educated on bio-fortified crops as well as their economic benefits.
Mr Fidelis Duker, the Chairman, Community Nutritious Food Fair, said the fair would attract over 15,000 participants from the eastern part of the country and other places.
He said the other features of the fair included seminars, exhibitions and workshops as well as a quiz competition organised for schools across the country.
According to him, the fair was expected to create over 3,000 job opportunities, while displaying foods prepared by over 200 persons, adding that prizes would be given to all the schools that participated in the quiz competition.
The post HarvestPlus wants staple foods fortified with good nutrients appeared first on Vanguard News.
Tags 2014
You may also like...