Executive/Legislature: Days of impunity by top govt officials over — Senate
By Henry Umoru
ABUJA—THE Senate said, yesterday, that the days of impunity when top government officials disobeyed its decisions were over, especially in view of the new spirit of cordial relationship between the executive and the legislature.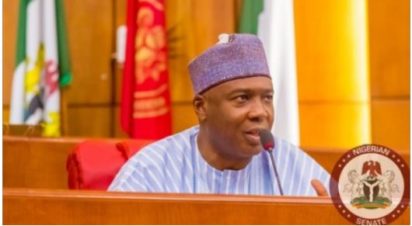 Speaking at the plenary yesterday, in Abuja, Senate President, Bukola Saraki, said with the new found love between the executive, brokered by the new Secretary to the Government of the Federation, SGF, Boss Mustapha, it had become imperative for the Senate to put the past behind it  and move forward with the executive in the overall interest of Nigeria and Nigerians.
Saraki, who who spoke in alliance with the suggestion of Senate Leader, Senator Ahmad Lawan,(APC Yobe North), yesterday, said:  "We now have new SGF who should be allowed to intervene on the matter since the days of balderdash is over."
He also called for understanding, especially against the backdrop of promise of the new SGF last Monday not to repeat the mistakes of the past that emanated from the office he occupies.
The SGF made the promise when he visited both arms of the National Assembly.
The post Executive/Legislature: Days of impunity by top govt officials over — Senate appeared first on Vanguard News.
Tags 2014
You may also like...