Excess taxation: Ogbe-Ijaw ferry boat union appeals to Okowa
The executives of Ferry Boats Transport Union, Ogbe-Ijaw market (market road unit), have appealed to Governor Ifeanyi Okowa to prevail on his Commissioner for Transport, Mr. Vincent Uduaghan and his director, Lucky Omoniy, to stop what the union described as excess taxation of N500 to N1,500 as ticket levies, and N50 per passenger for every boat trip.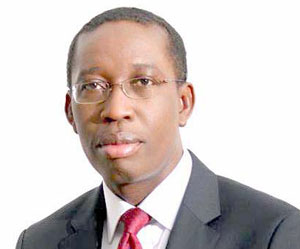 In a petition duly signed by the chairman of the union, Comrade Samson Timbowei, Josiah Oyimi Oyakoghan, vice, Bernard Facah, secretary, Samuel Tietie, PRO and others, the union also frowned at the activities allegedly carried out by agent of the state government under marine speed boat/local boats revenue tax force and their team, lamenting that the tax force has made life unbearable for them and their passengers.
The statement reads: "The act of the tax force is awful, they undermine the safety of lives of passengers on a daily bases as they have continued to chase our boats on motion conveying passengers in the middle of the river and causing palpable fear in the river.
Since the inception of democracy in 1999, nobody has attempted any revenue collection in the riverine apart from the ones paid to local government for stickers; because the land and jetty was built and maintained by us.
We therefore appeal that the marine local boats tax force set up by the Commissioner and Director for Transport should be removed in order to avert crisis in the riverine. If the government has interest to collect tax from the marine transport union, then let them first make provision of life-vest, speed/local boats and build jetty for us before we will comply with such implementation."
The post Excess taxation: Ogbe-Ijaw ferry boat union appeals to Okowa appeared first on Vanguard News.
Tags 2014
You may also like...