Be patient, Rayenieju urges Avengers
By Jeremiah Urowayino
WARRI—The member representing the Warri Federal Constituency in the House of Representatives, Mr. Daniel Reyenieju , has pleaded  with the Niger Delta Avengers not to carry out its threat of crippling oil production in the region over alleged Federal Government insincerity on the development of the  region.
Reyenieju made this known in an interview with newsmen yesterday in Abuja.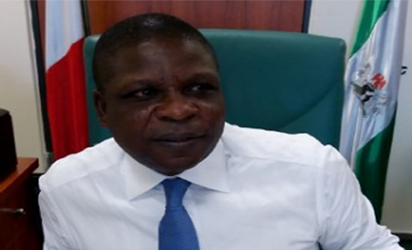 The lawmaker said that there is no doubt that an unexpected delay on the part of the federal government in its sincere dialogue with representatives of the region as epitomized in the composition of the Pan-Niger Delta Forum, PANDEF, is painful and provocative; such not to be allowed to provoke any action capable of crippling the economy, particularly now that the country is just wobbling out of a debilitating recession.
Reyenieju said: "I remain perturbed by the seemingly lackadaisical attitude of the executive arm of the federal government in opening dialogue with PANDEF, more so that it is over a year since the President met with the group, promising to espouse dialogue towards resolving the Niger Delta issues; the fact that the federal government is yet to demonstrate practical sincerity in its promised direction of dialoguing remains a source of concern, and most immoral; particularly the commencement of the Maritime University, reopening of Warri and Koko ports, the relocation of both the administrative and operational headquarters of all oil companies to their respective major areas of operations.
Appealing to the Avengers, Reyenieju   warned against worsening an already bad situation, particularly in relation to Nigeria's economy, noting that two wrongs do not make a right.
The post Be patient, Rayenieju urges Avengers appeared first on Vanguard News.
Tags 2014
You may also like...