APC inflicting pains, anger on Nigerians —Owie
By Emma Amaize
ASABA—FORMER Senate Chief Whip and Chairman, National Contact Committee, Action Democratic Party, ADP, Senator Roland Owie, yesterday, said the change the ruling All Progressives Congress, APC, has brought to Nigerians were pains and anger.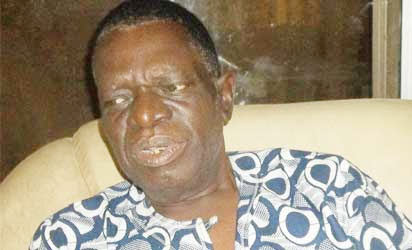 Owie, in a statement commending members of ADP in Rives State for their efforts in providing a befitting South-South zonal office for the party, urged the electorate to cooperate with the party to usher a new government in 2019.
He said: "I want to thank you all, members of ADP,  Rivers State, for your hard work and mobilisation efforts in the state,  especially for the provision of this befitting office for Rivers State ADP and for  the South South zonal office.
"The Almighty God will reward you all in Jesus name. We are all aware that Nigeria and Nigerians are going through pains. Daily killing of innocent Nigerians, increase in the number of unemployed youths, non-payment of workers' salaries and pensions, distress in families as a result of hardship brought on Nigerians by the APC-led Federal Government.
"The sum total is that there is anger in the land.  However,  I want to assure you that by the grace of God, there is hope for a better tomorrow in Nigeria, for the Word of God says  you should not be afraid for God Almighty will ensure the enemies we see today, we will not see them again.
"We should all have faith in God and pray. Ensure that you all collect your voter cards  to send this compassion- less APC government that does not obey court judgments, always at war with herself as can be seen in its internal party congresses across the country, with legislative and judicial arms and at war with her citizens,  out of power."
The post APC inflicting pains, anger on Nigerians —Owie appeared first on Vanguard News.
Tags 2014
You may also like...