Amuneke to coach Sudanese top club
(R) of Brazil and of Nigeria battle for the ball during the FIFA U-17 Men's World Cup 2015 quarter final match between Brazil and Nigeria at Estadio Sausalito on November 1, 2015 in Vina del Mar, Chile.
Former Super Eagles star, Emmanuel Amuneke has been appointed coach of Sudanese top division club Al Khartoum Watani after signing a two-year deal.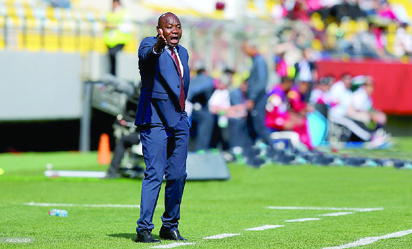 Amuneke, who was unveiled Tuesday evening will work as the new head coach for the  Al Khartoum Watani in the forthcoming season.
The former Nigeria U-17 and U-20 coach will now be stepping into the shoes of Ghanaian coach Kwesi Appiah who took over the reins as Black Star's head coach for the third time earlier in the year.
Among other successes as a coach, Amuneke led Nigeria's Golden Eaglets to a fifth title at the 2015 FIFA U-17 World Cup title in Chile.
The post Amuneke to coach Sudanese top club appeared first on Vanguard News.
Tags 2014
You may also like...