We'll avert strike by all means – Kogi govt
By Boluwaji Obahopo
Lokoja—Kogi State government, yesterday, declared its readiness to ensure the industrial peace enjoyed in the state was not threatened by any industrial action by organised labour.
The statement is coming on the heels of threat by labour to go on an indefinite strike in seven days time, if July salary was not paid and government failed to rescind its decision on the clock- in clock-out system recently introduced for civil servants.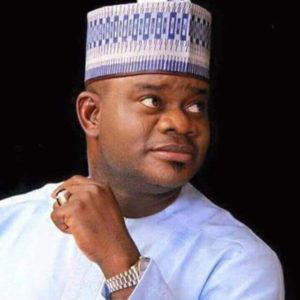 Director General to the Governor on Media and Publicity, Mr. Kingsley Fanwo, said all measures will be put in place to ensure workers continue to carry out their legitimate duties to the people of the state.
He said: "We received a letter from some people who claimed to be speaking for our workforce. None of the signatories to the letter was a civil servant.
"This is a clear departure from the communications we have had with the organised labour. As a responsible government, we are duty bound to investigate the actual source of the letter because the language, tone and content of the letter are at complete variance with our understanding and relationship with labour."
"The two main demands of labour are the repudiation of the clock-in-clock-out system to stem the menace of truancy and ghost workers. At the last meeting with the Governor, labour agreed with government on the need to put the system in place in order to ensure effective and efficient service delivery to the people.
"The feedback we are getting from the system is quite impressive and truancy is gradually becoming a thing of the past in the state. But rather than hail the introduction of the system; 'labour' has come out to clearly backtrack on their earlier agreement.
"This is the more reason we need to investigate the letter to determine its source. Leaders of workers are expected to be highly informed and enlightened enough to know that the system is not tantamount to casualisation of the civil service.
"It will be unfortunate if any responsible union will want to stop what will be of service to the people and a massive advantage to the workers they claim to lead.
"Labor leaders must show deep patriotism and responsibility to the people they are employed to serve. They must not kill a system because they feel it will expose their unwillingness to report to their duty posts. Leaders must lead by example at all times.''
The post We'll avert strike by all means – Kogi govt appeared first on Vanguard News.
Tags 2014
You may also like...