We save lives, give us import concession, KEDI begs FG
By Demola Akinyemi
The Federal Government has been urged to grant concession to the owners of KEDI Healthcare Industry Nigeria Limited to enable them bring raw materials from China so that they can remain in business .
Messrs Christian Lucky Arogunyo and Marcus Enemaku Momoh made the calls in separate interviews with Sunday Vanguard in Ilorin, Kwara State during a training session  for their subscribers from across the state.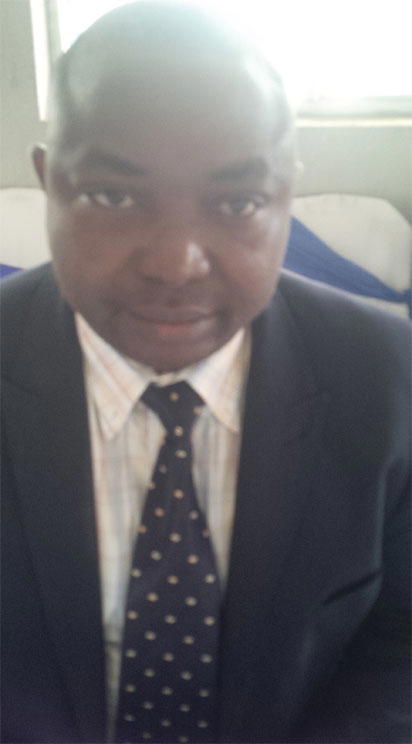 Marcus said, "We call on the Federal Government to help us in terms of making the materials we import to be cheaper. They should please give us special concession to bring the materials freely to Nigeria from China because of the huge benefits the masses are deriving.
"Our importation system makes us run out of stock often times . FIDSON Pharmaceuticals is the local company producing our products in Nigeria, but the raw materials are imported from China and the cost of importing the cargo is enormous, so we need special concession.
"This is more so because what we are producing sustains life and if we have low cost of operation, it will make our task to deliver on our vision a lot easier."
Continuing, he  said, "We also have challenge in the area of exchange rate which is putting unnecessary cost on our operations."
He, however, said the ultimate solution was that the company should have its own farm here in Nigeria, saying they were already working on it. "But it may not be so soon because of the logistics involved," Marcus added. Despite the challenges, Arogunyom a Senior Marketing Officer said KEDI is shoulders higher than its competitors in delivering on services in the areas of health and wealth to Nigerians.
He said people from other networks across the country cross over to KEDI having seen the comparative advantages of its products and services ."In eleven years of KEDI's operations in Nigeria, it has tackled various health challenges with its products and we have been able to restore joy in the lives of many
"Those looking for the fruit of the womb for years, who have used both local and western drugs without result, got their desired result in KEDI's products as they now have their own children.
"Also those having terminal ailments and doctors have given up hope on them have been fully restored back to life ". Arogunyo added that in the wealth category, "there are many people who have graduated for years without job, but by exploring the opportunities in KEDI, they are now doing very well."
In a bid to domesticate KEDI Healthcare Industry Limited, Arogunyo said transfer of knowledge about the production system was on-going.
"The founder of KEDI has so far spent the larger part of his life in Africa. Though KEDI is Chinese firm, its products are Nigerian products because they are being produced here. The knowledge we are talking about is the traditional Chinese knowledge, so there has been training and re-training of our people on regular basis in this direction.
"Some of our people have gone to China while many of our distributors have also sent their people to China to learn how these things are done.
"We also have scholarship and insurance programmes for the people. We are just eleven years old and, with time, every Nigerian will be impacted. It's Nigerians that should join this moving train, not the Chinese people".
Arogunyo added that there is a research arm of KEDI where scientists work day and night to meet new challenges and also improve on their products.
"We also have new products for pregnant women to give birth to healthy babies. We believe in the saying that 'Prevention is better than cure'.   Hence KEDI's products are to ensure good and healthy living and long life and largely prevent ailments that could cause potential damage to the body".
The post We save lives, give us import concession, KEDI begs FG appeared first on Vanguard News.
Tags 2014
You may also like...