We can't pay our children's school fees – FUTO lecturers
By Onoja Innocent
The staff of the Federal University of Technology, Owerri (FUTO) say they could no longer pay their children's school fees.
The Chairman, Joint Action Committee of the university, Comrade Ibeji Nwokoma, said the slashing of  staff salaries to 80 percent had made them poorer.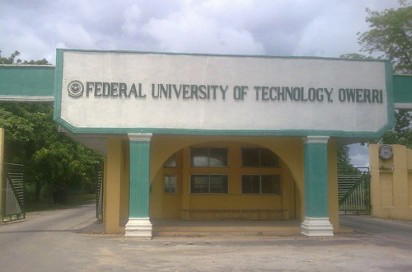 Nwokoma said during a meeting with FUTO management: "We cannot forget the reasons why we are here. We have come to draw the attention of the FUTO management to our plight. The first issue is the shortfall in the payment of our salaries. There is no longer anything like three square meals. The FUTO staff have become the laughing stock in town.
"We are going cap in hand asking our neighbours to help us and they are asking if we are we not federal workers. Worse still, we are unable to pay the school fees of  our children. We are saying no to the payment of 80 percent of our salaries. A worker deserves his wage. Do you people want us to give you 80 percent of our services? If you work for 30 days you deserve 100 percent salary".
Responding, the Vice Chancellor of FUTO, Prof. Francis Eze, represented by the Deputy Vice Chancellor, Administration, Professor Isreal Ndukwe, said the slash in salary was the fault of the federal government.
Ndukwe said: "You gave us assurance that this was going to be a peaceful exercise and you have fulfilled you own bargain. We believe that the FUTO staff love the truth and they will us like to hear the truth. The staff have been very good. The economy at the federal level is very bad. FUTO management is not happy that you are getting 80 percent of your salary.
"All we are saying is that we are in the same boat. We are praying to God that He will touch the heart of the federal government to release our money.
"This exercise will also reach the federal government because the problem is not FUTO's creation, so that the federal government will react. Let us all join and pray so that the federal government will listen to us."
The post We can't pay our children's school fees – FUTO lecturers appeared first on Vanguard News.
Tags 2014
You may also like...