VAIDS: FG to seize 2,000 properties in Abuja
By Emma Ujah, Abuja Bureau Chief & Michael Eboh
Over 2,000 properties in Abuja are now in jeopardy, as the Federal Inland Revenue Service (FIRS) is taking steps to seize them, on account of the failure of their owners to pay taxes.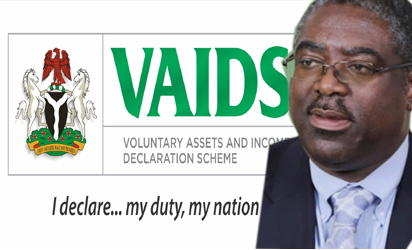 Speaking at a media training on the Voluntary Assets and Income Declaration Scheme (VAIDS) in Abuja, Thursday, the Chairman of the FIRS, Mr. Tunde Fowler, said property owners in Abuja who refused to pay taxes from income earned from such properties must either comply or lose them.
He said, "If an organisation is making money off you and I; they are selling their properties to us, they are making profits or if individuals: are providing services and making money off you and I: don't you think they should pay tax?
"We, as a revenue board still have a job to do. The opportunity to come under VAIDS is there. Since VAIDS was launched, we have seen over 2000 properties in Abuja that have ownership of corporate organizations that have not filed any tax, have not paid any tax.
"And that is why we gave them notice that we will shortly be going to court, we will be seizing those properties and selling those properties to make up for the outstanding tax and if there is any change, we will refund the change to them."
More details soon
The post VAIDS: FG to seize 2,000 properties in Abuja appeared first on Vanguard News.
Tags 2014
You may also like...