UNIUYO Teaching Hospital runs on 10 generators —Acting CMD
By Harris-Okon Emmanuel & Dennis Udoma
UYO—Services at the University of Uyo Teaching Hospital are being powered by 10 generating sets, due to epileptic power supply from the national grid, acting Chief Medical Director, Dr. Isaac Udoh, has disclosed.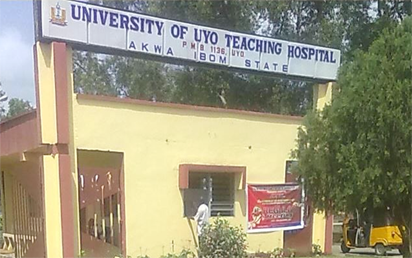 He said that the 1000 KVA generator which used to power the hospital broke down and efforts were on to repair it as the parts had been purchased, adding that the plant was capable of supplying electricity to all the departments in the hospital.
According to him, the hospital does not rely on public power supply  because of the sensitive nature of the equipment as power fluctuation had destroyed many of their equipment.
He stated that some areas do not have electricity, but intensive care and second level of care were adequately supplied with electricity.
Udoh, who spoke on other sundry issues, hinted that many staff were on suspension for breaking ethical rules in line with civil service procedures.
The post UNIUYO Teaching Hospital runs on 10 generators —Acting CMD appeared first on Vanguard News.
Tags 2014
You may also like...