TRIAL OF INEC OFFICIALS: 'I made statement under duress'
By Onozure Dania
Lagos—THE ongoing trial of three Independent National Electoral Commission, INEC, officials over alleged N264, 880,000, gratification, a Federal High Court sitting in Lagos, presided over  Justice Mohammed Idris, took another twist yesterday, as one of the accused told the court that his confessional statement was made under duress.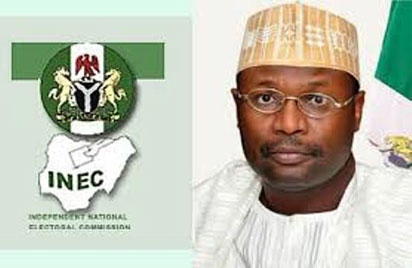 This came as  Justice Idris adjourned further hearing in the trial to December 4, 2017. The Economic and Financial Crimes Commission, had on May 3, 2017, re-arraigned the INEC officials; Christian Nwosu, Yisa Olanrewaju Adedoyin and Tijani Bashir on an amended six-count charge bordering on receiving gratification to the tune of N264, 880,000.
At the resumed hearing of the matter, the first defendant, Nwosu, told the court that the three statements he made to EFCC on December 28, 2016, March 15 and 22, 2017 were offered involuntarily.
Nwosu's counsel Obinna Okereke, while moving an application dated November 23, 2017, before the court, said his client was threatened and cajoled to make the statements.
He said: "Justice requires that the interest of the defendant should be taken into consideration", adding that it does not lie in the power of prosecution to dictate how the trial of defendants should go.   The court should ensure that justice is done. The prosecution did not allow the defendant to have access to any legal practitioners, when he was writing his confessional statement. The prosecution imposed a counsel on him."
Okereke also submitted that the prosecution had not discharged the burden of proof beyond reasonable doubt.
However, in his response, the prosecution counsel, Rotimi Oyedepo, urged the court to dismiss the claim by the defence.
Oyedepo, who moved his address orally, said two witnesses had been called since the trial began.
He also urged the court to consider the evidence earlier given by the prosecution witnesses, while submitting further that "The defendant was duly cautioned when he was making his statement, and he signed the cautionary word when he was making his statement."
However Justice Idris adjourned further hearing till December 4, 2017.
The first defendant,  Nwosu, had pleaded guilty to receiving the sum of N30million out of the alleged N23billion Diezani  Allison-Madueke bribe meant to compromise electoral officers before the 2015 general election when they were initially arraigned on April 5, 2017.
Justice Idris had convicted Nwosu, after finding him guilty, and ordered the forfeiture of all the landed properties acquired by Nwosu with the alleged proceeds of crime, including the sum of N5million found in his bank account.
The post TRIAL OF INEC OFFICIALS: 'I made statement under duress' appeared first on Vanguard News.
Tags 2014
You may also like...