Togo: 'Why Buhari must intervene now'
BY CHARLES KUMOLU
CONCERNED about the political crisis in Togo, a pressure group, Citoyen Liberte, has called on President Muhammadu Buhari to intervene in order to stop further escalation of the crisis, noting that the failure to do so could make the situation spiral out of control.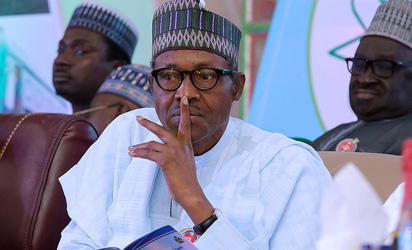 It also said if the crisis worsened beyond its present state, it could result in a humanitarian crisis for Togo and neighbouring West African nations.
To this end, it urged President Buhari to advice the embattled President of Togo Faure Gnassingbé about the need to heed the voice of the people.
The group in a statement, by its Spokesperson, Mr. Emmanuel Adjoa said many had been killed since the impasse commenced, adding that no fewer than 500 asylum-seekers had been registered by the Ghanaian authorities.
The statement reads: '' Tensions are mounting. The opposition, at least, plans to keep the pressure on Faure Gnassingbé. But Togo has a history of violent political repression.  Why are the Heads of State of West African nations reluctant to take  responsibility as it was the case in the Gambia during the regime of former President Yayah Jammeh?
Pressure from the Economic Community of West African States (ECOWAS), a 15-country regional group, was crucial to the Gambia's success.
" It stationed troops on the Gambian border and threatened to invade unless Mr. Jammeh gave up power.
But, why today ECOWAS has been slow to respond to the crisis in Togo? Peaceful protesters were killed, hundreds were arretested and many have fled their homes to neighboring countries like Ghana, Benin, and Burkina Faso.
"For how long would the leaders of ECOWAS keep silent without a concrete action to save the Togolese people from a 21st-century military dictatorship of the Gnassingbe dynasty?
This is the right time for President Buhari as the eldest of all the heads of state in the ECOWAS region and the Head of State of the region's leading power to take responsibility. We want him to openly ask Faure Gnassingbe to listen to the voice of the majority of Togolese.
"The issue in Togo is an unacceptable political anomaly.This has to change. Africa needs democracy. The time of the dynasties is gone.''
The post Togo: 'Why Buhari must intervene now' appeared first on Vanguard News.
Tags 2014
You may also like...