The road is rough but all will be well – Amu, CAN leader, at 76
Vice-Chairman of the Christian Association of Nigeria (CAN), 17 Southern States Chapter, Archbishop George Amu, says all will be well with Nigeria.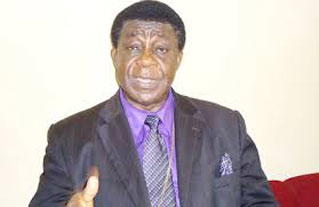 "The road may be rough and tortuous, Nigeria will emerge and submerge all the daunting problems confronting her presently, and take her position in the comity of all nations in the nearest future", he assured.
Amu said this in a prophetic message to Nigerians ahead of his low-keyed 76th birthday anniversary.
"Nigerian politicians must eschew politics of bitterness and rancour and embrace peace, love and unity.
Jesus Christ, the Prince of Peace, has brought peace to the world, including Nigeria, and we must allow peace, love, justice and equity to dominate our behaviours, actions and relationship with our fellow men and women", he added.
"In 2018, let us as Nigerians look behind us with understanding, before us with faith and around us with love.   We as Nigerians should stand at the threshold of a new year. May God help us to be kind, fair and wise in all our affairs"
Amu, one-time PCRC Chairman, Zone Two Police Command, Lagos, expressed sadness over the way some Nigerians had been attacking President Muhammadu Buhari, saying he believed Buhari was doing his best for the country and he needs prayers, support and encouragement, not condemnation.
The General Overseer, Good News Bible Church, Oshodi, Lagos, pleaded for a good relationship   between the National Assembly, the executive and the judiciary, in order to move the country forward.
"I am not a politician; neither do I want to be one. But the truth must be told that all is not well with our politicians who don't see any good in what their opponents do, however good they are. This is not good enough."
The post The road is rough but all will be well – Amu, CAN leader, at 76 appeared first on Vanguard News.
Tags 2014
You may also like...