Sen Oko urges young women to venture into politics
By Gabriel Ewepu
Ahead of 2019 general elections, Senator representing Cross River North Senatorial District, Dr Rose Oko, at the weekend, urged young women in the country to venture into politics without fear and intimidation.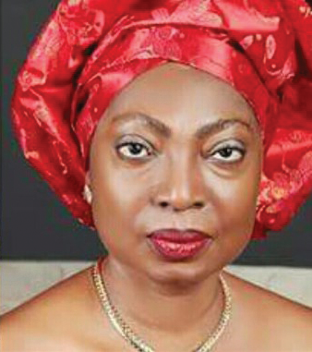 Sen Oko made the assertion while appraising service rendered to her senatorial district and the country at large during a media interaction in Abuja, where she said through the 2016 zonal intervention fund she has been able to develop the education sector in her senatorial district with the provision of science equipment, school desks across 34 schools, built six numbers of classroom blocks, and supply computers and accessories to some schools.
According to her some road projects were also attracted to the senatorial district, which include the Igoli/Abakpa/ Ndok Junction Road, Ogoja, Ochubi/ Ipuole/ Olachor road, Okpoma has been completed, while the Mary knoll/Abakiliki Ring Road project is under construction.
While in 2017 the Alege/Anikwong road in Obudu was part of the budget that was awarded by Niger Delta Development Commission, NDDC, and also the same 2017 budget captured construction of some school blocks, because of her passion and concern for education.
She said: "When you talk about party, when you talk about gender equity and justice, you can only get that when you have the numbers. Even trying to pass legislation, you saw what happened on the amendments on all issues concerning gender in the constitution, they were all shot down, we were simply not there, and the number is simply not there.
"Even though the numbers were close for all of them; so if you had more women, it would have passed because quite a number of men came along with us that was why the numbers were close but the number of women there were so few, that if you had a fewer more women, added to the men that were ready to come with us, they would have passed and if they had passed that would have meant more women being in all the places that were agitated for.
"My message to the young upcoming women is not to be afraid. For those that have the passion to serve not just because you are a woman but because you want to serve your society and you have something to offer, is not to be afraid because too many times we are afraid of what we hear and not even what we see; we hear that it is difficult, that you need too much money and so that in the first instance scares you, you hear that it is rough and violent so that scares you and so you don't even try and venture."
The post Sen Oko urges young women to venture into politics appeared first on Vanguard News.
Tags 2014
You may also like...