Rhythm is the reason for the Nigerian music revolution – Kenny Fasipe
BY OSA AMADI
Kenny Fasipe, music producer and the Managing Director of Glory Music which houses the online radio, Glory Vibes Radio, has identified rhythm as being responsible for the revolution that took place in the Nigerian music industry.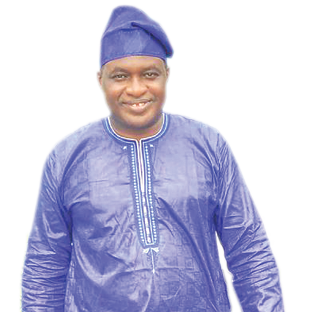 Speaking with Vanguard Arts & Reviews during a recording session in his multimedia studio in Lagos, Kenny said there is no doubt it is rhythm that did it. "African music is very rich in rhythm. It is our konkolo rhythm (called nwandandaotulaocha in eastern Nigeria from where it originated), which you now hear in all Nigerian Hip-hop that did the magic."
Kenny Fasipe argued that it cannot be lyrics that revolutionized Nigerian pop music, given that most of the words of hip-hop music lack meaning and are largely criticized for it. Neither can the revolution be attributed to production quality since Nigerian music has experienced improved production quality with digital recording long before it gained ascendancy. "It is rhythm. The African rhythm is complex and wonderful," he said.
Asked whether people actually listen to online radio stations, he said: "Glory Vibes Radio, young as it is, has over 300, 000 listeners already as at today (August 2, 2017). You too can have a taste of African delicacies in music play by just downloading our APP from your app Store. Install, open and fill the form. Online media is the future, and we are hurtling towards it with speed."
Kenny is a multi-instrumentalist, musicologist, composer, music director and one of the best music producers now in Nigeria, though he prefers to lie low. Technically savvy, Kenny has for many years, been researching and learning about the new media convergence – audio, video, and text, as they exist online.
Kenny founded and led the Young Stars Band of Comprehensive High School Ayetoro in the 70s and the Survival Band of the Obafemi Awolowo University in 1986 which later became the O.A.U. band in 1990. He was known as the best bass guitarist in town before he became a multi-instrumentalist and a 3-media guru.  In 1991, at OAU, as an undergraduate, he won the Best Bassist Award in Nigeria.
A Bachelors of Arts degree holder in Music, Kenny has trained many choirs, groups and musicians around the world. He has also produced successful popular artists like King Sunny Ade, Dr. Bola Are, Jumoke Dada, and others. Kenny served as music director and instructor at The Redeem Christian Church of God, Ikeja, Ladipo Oluwole. Prior to that, he was an instructor at the National Baptist Music Workshop in Nigeria for many years.
The post Rhythm is the reason for the Nigerian music revolution – Kenny Fasipe appeared first on Vanguard News.
Tags 2014
You may also like...