Quit notice: 'Why we won't encourage Ndigbo to leave S/west or north – Uwazuruike
… Dim Odumegwu Ojukwu backed non exodus philosophy.
By Chimaobi Nwaiwu.
Nnewi – Leader of Biafra Independence Movement, BIM, and founder of Movement for Actualization of Sovereign State of Biafra, MASSOB, Chief Ralph Uwazuruike, yesterday gave reasons why his group was reluctant to ask Ndigbo to leave South West or Northern Nigeria.
He said that when he started the struggle for new Biafra in September 1999, that he studied every crisis situation in Nigeria since 1945 side by side with MASSOB's non violence and non exodus philosophy which of course got the full support of DIM Chukwuemeka Odumegwu Ojukwu.
Uwazurike who spoke through MASSOB- BIM Director of Information, Mazi Chris Mocha explained that in formulating the non exodus principle for MASSOB, that care was taken to ensure that during any crisis situation, Ndigbo wherever they resided do not risk their lives and property due to running helter skelter from place to place in Nigeria.
He disclosed that the former head of state of the defunct Biafra, DIM Chukwuemeka Odumewgwu Ojukwu when he was still alive supported the idea because the concept of non exodus was such that no member of MASSOB and indeed no easterner should be encouraged to leave his or her base on account of fear or intimidation by the Hausa or Yoruba tribe in Nigeria.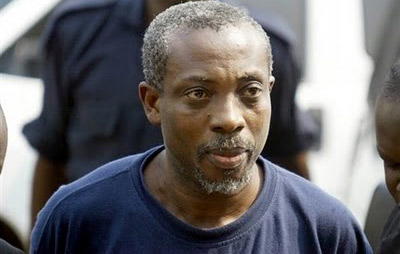 "Uwazurike stressed that stock was also taken as to how the igbo people had suffered untold hardship in the hands of Hausa – Fulani and Yoruba and in most cases people in Edo and middle belt who took advantage of any crisis situation to block the roads against Ndigbo in such places and dispossessed them of their valuable property and money while trying to escape for their dear lives."
"In most cases, our people wasted their lives on account of road accidents in the event of running away from Lagos, Kaduna or Kano and Edo states, the number of lives always lost in such crisis either in lagos, Kaduna or elsewhere were more than what could actually be lost if Ndigbo had remained in their places of residence.
"I am therefore, saying that the best thing to do is not to embark on wholesome exodus each time there is crisis in Nigeria."
Meanwhile, Chief Uwazurike has warned the staff and management of Voice of Biafra International, VOBI, the radio station he established, transmitting from Germany to avoid hate speeches and influenced journalism in the discharge of their duties.
Uwazurike enjoined Biafrans at home and in Diaspora to avail themselves of the opportunities to listen to the radio live broadcast daily, promising that in due course the local station will start transmission.
The post Quit notice: 'Why we won't encourage Ndigbo to leave S/west or north – Uwazuruike appeared first on Vanguard News.
Tags 2014
You may also like...