PIB: We lost $250bn investment for lack of legislation — Stakeholders
….We'll pass PIB before end of 4th quarter —Dogara
By Emman Ovuakporie
ABUJA—CRITICAL stakeholders, yesterday, at the ongoing public hearing on Petroleum Industry Administration, Fiscal and Host Community Bills, expressed concern over the loss of investments worth $250 billion due to absence of supportive legislation for the oil and gas industry reform.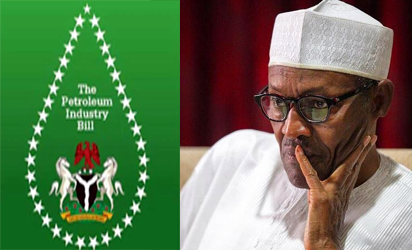 This came as the oil producing communities, in their submission, rejected the proposed five percent in the Host Community Bill.
Speaker of the House of Representatives, Yakubu Dogara, however, assured stakeholders at the hearing that before the end of the fourth quarter of this year, the bill will be passed.
Members of the OPTS, comprising 28 indigenous and international operators of 90 per cent of oil and gas sector, who applauded the ingenuity of the National Assembly on the bill, frowned at the stringent provisions for relinquishment of licensed areas as well as retrospective legislation on relinquishment of fees after seven years.
Expressing concern over the impact of a toxic legislation on existing and prospective investments, the operators stressed the need to ensure that the legislation becomes applicable when the bill is signed into law.
They kicked against punitive legislation on revocation of licence due to delay in submission of data as well as $2/mmbtu on gas flare, rather than the recommended $0.5 or its equivalent in naira at the prevailing exchange rate, per 1,000 standard cubic feet of gas flare in the case of routine flaring.
The post PIB: We lost $250bn investment for lack of legislation — Stakeholders appeared first on Vanguard News.
Tags 2014
You may also like...