Pentathlon: We've started work in earnest – Ogboro
Chairman of the Local Organising Committee for the fast-approaching Modern Pentathlon Youth Olympic qualifier, Africa and Senior African Championship billed for December in Lagos, Chief Francis Ogboro has said that the various sub-committees under him had started turning in positive reports already.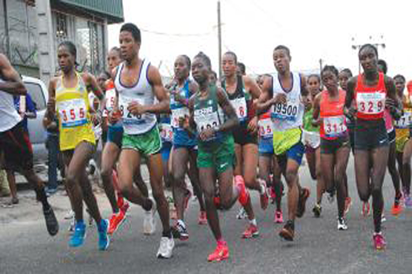 Briefing members of the Media sub-committee in his Victoria Island office Monday, Chief Ogboro who doubles as President of the Nigeria Polo Federation commended the Modern Pentathlon Union for awarding the hosting rights of the global event to Nigeria and said the Pentathlon body would not be disappointed at the end of the event which will be holding in Africa for the first time.
He pledged his personal commitment to the success of the global event because he would not want to disappoint those that appointed him as chairman of the LOC. "They know me well and know my pedigree in sports development. I consider this a personal challenge which must be accomplished," he said.
He assured the nation that his committee will not fail while commending the President of Modern Pentathlon of Nigeria, Dr Jonathan Nnaji for assembling the best men for the task ahead. "We will make Nigeria proud, come December, 2017." He promised.
Chief Ogboro assured visiting delegations not to bother on their security as a 24-hour seccurity network had already been put in place to keep watch on them.
The LOC boss said his committee had reached out to corporate and some wealthy Nigerians to make possible the attainment of the N75m target needed for successful hosting of the event. "We, members of the LOC are not leaving the task to the marketing consultants. We are all reaching out to complement their efforts. We are sure of reaching the target."
The post Pentathlon: We've started work in earnest – Ogboro appeared first on Vanguard News.
Tags 2014
You may also like...