Paul Okoye of PSquare loses in $300 gamble
Paul Okoye of Nigeria's music group Psquare, suffered a loss after gambling with 300 U.S dollars (N107, 522) at the Aria Resort and Casino, Las Vegas in the United State.
Paul,who "won'' $0.25 only (89.61Kobo) from the gamble on Tuesday, took to his instagram handle @rudeboypsquare to express his displeasure about the loss.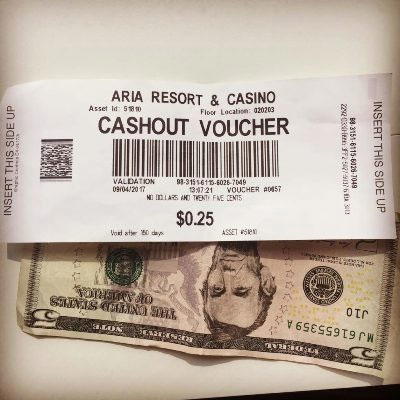 He said, "after spending $300 on #gambling…I won 25cents ndioshi !!! Oloshi !!! Barawo !!! #yahoomachine #scam #yahooplus more.''
The Aria Resort and Casino is a luxury resort and Casino, part of the City Centre complex on the Las Vegas Strip in Paradise, Nevada is known for gambling of all sorts.
However, while some of his fans and followers on instagram were not happy about the development stressing it was an unnecessary waste of resources; others sympathised with him on the lost.
@luchitricia10 said "So you go there to gamble to win millions of dollars upon the one you have?ok na kontinu there is god in everything your doing @rudeboypsquaremore.''
Another , @preshzarah_, "U would have given me that money to do better things with it @rudeboypsquare wah a waste.''
@nature_amy wrote, "In my country that's about 30k. These celebrities are so stupid, u can spend that much on gambling but can't use it to change someone's life out there… Son of a …''
While @temmybehi said, "No vex. If I say dash me now you no go gree. Kpele'', @desperateisaac wrote, "Nah good for you @rudeboypsquare How I wish I beg u nah nkor?.''
Also, @ange_gabrielfr wrote, "Aria casino is dangerous for your money'', @theoranking7065 said "Na ur desriny'' and @see_babazi expressed sympathy with the star saying "I feel your pains.''
@slimsharon added, "This got me shaa.''
Another follower @richybobo1 advise peter to, "Use ur Igbo brain next time.''
NAN
The post Paul Okoye of PSquare loses in $300 gamble appeared first on Vanguard News.
Tags 2014
You may also like...