PASS.NG announces winners of N.5m Samson Abioye memorial scholarship
PASS.NG, Nigeria's leading online examination preparatory platform has announced the winners of maiden edition of Samson Abioye Memorial Scholarship programme.
The 10 winners who are in their various levels of study at different higher institutions across Nigeria will be given 50,000 naira each to support their education.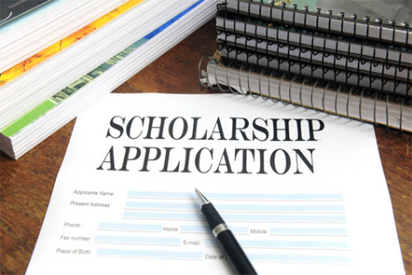 The scholarship program was established as a result of the need to honour the memory of Samson Abioye, who was until his death at the age of 26 in 2017, the Co-founder and Chief Executive Officer of PASS.NG.
The scholarship fund was raised from well-meaning individuals and it is targeted at 10 brilliant but financially disadvantaged undergraduates in Nigeria.
The beneficiaries were selected after they emerged the best in an essay competition on a topic: "What I Can Do As A Youth To Make A Difference In Nigerian Education System."
About 213 entries were made but only 10 undergraduates emerged winners and therefore qualified for the scholarship.
The undergraduates cut across students from various higher institutions. They include: AliuFarouq Umar and Ahika Ezekiel from University of Benin;Ezekiel Elekwa and Money Gift from University of Nigeria, Nsukka;OmoyaSimultfrom University of Ibadan;OdunlamiBukunmi from Federal University of Agriculture Abeokuta;Usoro Emmanuel from Akwaibom State University;Emmanuel Sunday and Josiah Akpan from University of Lagos; and Kazeem Saheed fromFederal University Oye-Ekitti.
Speaking on the scholarship programme, ImoleOluyemi, Co-Founder And Operations Lead, PASS.NG said: "Samson Abioye Memorial Scholarship was birthed from the dual need to financially assist struggling students other than just providing educational services to them alone, and also to ensure that the name and legacy of Samson Abioye continues to linger in our hearts for centuries to come."
He added: "Brilliance is evenly distributed across the world but opportunity is not. Here in Nigeria, that is even more the sad reality. 50,000 naira can make a difference in the life of a struggling undergraduate in any part of Nigeria, so at PASS.NG we decided to play our part and give the leverage needed no matter how small."
The post PASS.NG announces winners of N.5m Samson Abioye memorial scholarship appeared first on Vanguard News.
Tags 2014
You may also like...