Osun govt to supply 250,000 cocoa seedlings to farmers
OSOGBO—The Osun State Government says it will provide 250,000 cocoa seedlings for sale to farmers in the 2018 planting season.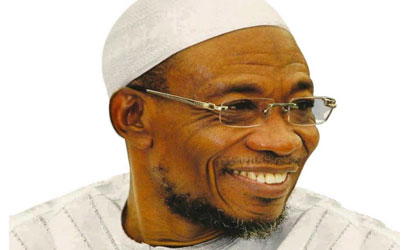 Special Adviser to the Governor on Agriculture and Food Security, Mr Remi Kolajo, said this yesterday in an interview with journalists in Osogbo.
He said: "The state government, in the past, had been making cocoa seedling available to farmers in the state at 40-per-cent subsidised rate.
"However, due to the financial challenges which the state is facing at the moment, the state government will not be subsidising cocoa seedlings for farmers this year."
Kolajo, however, said that the government was making other efforts to make cocoa cultivation lucrative for the farmers.
He said that nine cocoa nursery centres, where improved, high-yielding cocoa seedlings were being nurtured for transplants and replacement of old cocoa trees, had been established across the state.
"Osun State, through the Nigeria Incentive-Based Risk Sharing system for Agricultural Lending (NIRSAL), had been given the project of producing 4.5 million newly-selected, maturing, high-yield and disease-resistant cocoa seedlings for seven years."
The post Osun govt to supply 250,000 cocoa seedlings to farmers appeared first on Vanguard News.
Tags 2014
You may also like...