Ortom orders Fulani Herdsmen to ignore notice of quit by Middle Belt group
The Benue state Governor, Samuel Ortom, has ordered Fulani Herdsmen resident in the state to ignore a notice of quits issued them by a coalition of middle belt youths, Middle Belt Renaissance Forum, asking them to vacate the middle belt region before October 1, 2017.
The Middle Belt group had, in a communiqué issued Fulani Herdsmen, threatened war at the expiration of their ultimatum.
Governor Ortom who has been on an investment trip to the Peoples Republic of China gave the order while fielding questions from journalists in Abuja.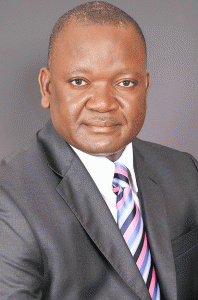 Ortom who condemned the notice of quits by the youths also said the assassination of his Special Assistant on Knowledge Economy and Investments, Mr Tavershima Adyorough by hoodlums is condemnable. He called on security operatives to bring the perpetrators to justice.
Mr. Bashir Makama, Police Commissioner in Benue had told newsmen on Sunday in Makurdi, that Adyorough was killed in the early hours of Sunday.
"He was killed in his house by bandits, who also shot his wife. The woman is currently responding to treatment at a government hospital in Makurdi," he said.
The commissioner said the motive of the killing was yet to be established, but expressed optimism that the culprits would be apprehended and brought to book.
"We shall fish out the perpetrators of this heinous crime and bring them to justice," he vowed.
He appealed to members of the public with any clue to volunteer same to the police to assist the search for the murderers.
Adyorough's is the fourth assassination case in Benue, since Ortom became governor in 2015.  Victims of the assassinations are one elder statesman and top government officials in Benue.
Among those murdered are Mr. Denen Igbanan, Ortom's Special Assistant on Special Security, Mr. Joseph Tondo, Buruku Local Government Chairmanship aspirant, and Chief Atoza Hindan, an elder statesman.
The post Ortom orders Fulani Herdsmen to ignore notice of quit by Middle Belt group appeared first on Vanguard News.
Tags 2014
You may also like...