Olusola to Buhari: We have rejected your brand in Ekiti
By Rotimi Ojomoyela
The Peoples Democratic Party, PDP candidate, Prof. Kolapo Olusola has flayed President Muhammadu Buhari's assertion that Ekiti will return to the club of the progressives charging him to cite one evidence of his government's patronage to the state.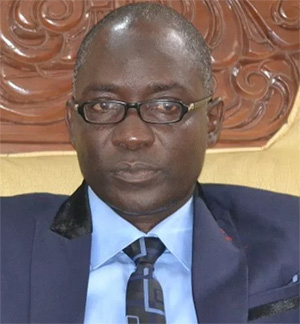 Describing the president's claim as "wishful thinking," Olusola said it was inconceivable for the state to return to the era of stagnation and bitterness as it was during the preceding administration.
The PDP candidate said it was appalling that a President, who should  be apologizing to Ekiti people and the entire Nigerians for plunging  the country into economic and security crises was the one talking  about returning Ekiti into the fold of "progressive" states.
Speaking through a statement issued on his behalf by the director of media and publicity of the Kolapo Olusola Campaign Organisation, KOCO, Mr. Lere Olayinka, he said: "Even in Isan  Ekiti, Fayemi's hometown, nothing has happened to the Clay Kaolin  that is there in large quantity despite that their son is in charge of solid minerals."
"Funny that the President said Ekiti must return to the fold  of progressive states. Is he talking about the same so-called  progressives states that are sacking workers in their thousands? Or  the APC States where herdsmen are killing people in gruesome manner on  daily basis is that what he wants Ekiti State to join?
"Truly, Ekiti people are well known for their forthrightness, candour  and integrity. They will never subject themselves to the whim and  caprices of a President who looked the other way when thousands of people were being killed by herdsmen in Benue, Taraba, Plateau and  other states.
"Having returned to the number one position in education, Ekiti will  never go back to that era that it was in 34th position. Teachers will never use their votes to return the state to that perilous time when  their jobs were constantly threatened with Competency Tests and principals demoted and sent to classrooms as mere classroom teachers.
"Local Government workers in Ekiti State will not allow a return of Fayemi's 'Boko Haram' that made their lives impossible for over three  years.
The post Olusola to Buhari: We have rejected your brand in Ekiti appeared first on Vanguard News.
Tags 2014
You may also like...