Offa Tragedy: ADP Condoles with Victims
… Tasks Police, Others to Step Up on Security
The Action Democratic Party (ADP) has condoled with the good people of Offa, Kwara state, over the mindless killings by armed robbers in an attack on some banks in the state some days ago.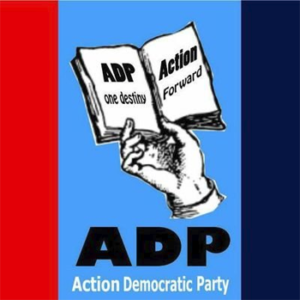 The party, in a statement signed by its Lagos state spokesman, Adelaja Adeoye, however stated that" it is rather too unfortunate that the security of the lives of our citizens is no longer guaranteed under the Buhari's administration."
The party therefore tasked the security agencies to step up their game towards securing the lives and property of the citizens.
According to the statement, "ADP laments that armed robbers operated in Offa for hours unhindered and unchallenged in a state that has police presence; successfully robbed banks and went away with millions of naira, killing over two dozen innocent people. The party said this has gone to show how porous our security system has become under a government that claims to have invested heavily to secure the lives and property of Nigerians.
"ADP calls on the Inspector General of Police Mr. Ibrahim Idris to go after the real perpetrators of the heinous crime in Offa and also intensify efforts to prevent such ugly incidents from reoccurring in other parts of Nigeria. The party regrets the lives lost because no matter the justice meted out on the perpetrators, those lives can never be recovered. The party says that effective policing is not about going after criminals after the crimes have been committed but rather preventing crimes through effective intelligence.
"ADP has charged the government to urgently rise to occasion and not show their usual nonchalant attitude but show true compassion to the families of the victims.
"ADP has said that one of the core arms of its vision is to have a secured nation; one without internal and external conflict and aggression. The party believes that the right investment in the security sector with proper training, provision of jobs and other meaningful engagements of the Nigerian populace will wipe out crimes to a greater extent.
"The party also uses the opportunity to demand from the Buhari led government to explain the rationale behind the $1b for the procurement of arms and ammunition when citizens are not in any way secured. ADP said that, just the way Buhari has failed in every other sector of the economy, his failure in security is phenomenal and asks Nigerians to shine their eyes. They should not reinforce failure in 2019 election just like former president Obasanjo said."
The post Offa Tragedy: ADP Condoles with Victims appeared first on Vanguard News.
Tags 2014
You may also like...