Obiano, Nwoye trade words over Nov polls
By Vincent Ujumadu
Awka— THE governorship candidate of All Progressives Congress, APC, Dr. Tony Nwoye, and Governor Willie Obiano of Anambra State, who is seeking re-election, have been trading words as the November 18 poll draws near.
Nwoye, who addressed members of APC executive in Awka, said Governor Obiano had impoverished the people of the state, adding that the policies of the state government had made it difficult for families to have a square meal a day.
The APC candidate, who described the first tenure of Obiano as an unmitigated disaster, said his prime purpose of vying for the governorship of the state was to put food on the tables of the people once more.
According to him, the government of the All Progressive Grand Alliance, APGA, in the state had not done anything tangible  to address the people's welfare, describing the administration as a failure.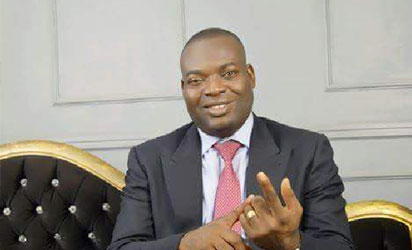 But in a swift reaction, Obiano, through his media aide, Mr. Oliver Okpala, doubted the capability of Nwoye to pilot the affairs of the state, saying he should rather tell the electorate what he would do, than engage in personal attacks on the governor.
Okpala advised those eyeing the governor's seat to tell the people of the state what they would do differently to better their lots, instead of engaging in calumnies and destructive gimmicks.
According to him, no amount of hate campaigns against Obiano would change the minds of the electorate in the state from voting for him in the November poll because his achievements were all over the place for people to see.
The post Obiano, Nwoye trade words over Nov polls appeared first on Vanguard News.
Tags 2014
You may also like...