NUJ hails FG for taking steps to check hate speech
The Nigeria Union of Journalists (NUJ), has commended the Federal Government for directing the National Broadcasting Commission (NBC) to sanction any Radio or Television station that promotes hate speech.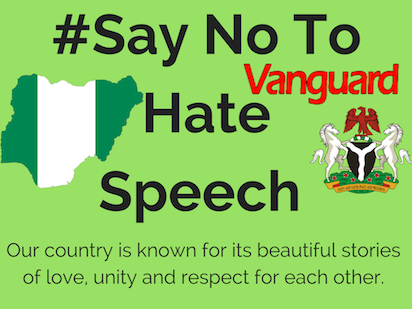 The commendation was contained in a communique issued by NUJ on Wednesday in Kano at the end of its second National Conference held between Feb. 19 and Feb. 20.
The Communique, signed by the NUJ National President and Secretary, Abdulwaheed Odusile and Shuaibu Usman Leman respectively, described the step taken by the Federal Government as a welcome development.
The conference, therefore, enjoined the National Broadcasting Commission to live up to its responsibilities by monitoring and applying the relevant sections of the law on erring broadcast stations.
"The recent Federal Government's directive to NBC to sanction any Radio or Television station that turns their platforms to purvey hate speech is a welcome development.
"The conference also welcomes steps being taken by the Federal Government through the relevant agencies to strictly enforce the Cyber Crime Act of 2015.
"The Act stipulates a punishment of five years imprisonment or a fine of N10 million on anyone convicted of an offence threatening violence or insulting people based on ethnicity, religion or race," the communiqué said.
The conference, however, stressed the need for political, religious, traditional and other leaders to lead by example and have self control as well as guide their aides and followers against making hate speeches.
"While the constitutional right of freedom of speech and association remains inviolable, political campaigns and speeches in whatever form should be issues-based and within the limits of the rules of the game."
NUJ said as watchdog of the society and the 'fourth estate of realm', journalists should stem the trend of hate speech but encourage freedom of speech as guaranteed by the Nigerian constitution.
"They (journalists) should uphold the fundamental objectives contained in the chapter II of the Constitution and also the responsibility and accountability of the government to the people.''
The conference also urged NUJ, the umbrella body of media practice in the country, to educate its members on the importance of self respect, discipline and to always uphold truth and Justice.
It also called for the immediate empowerment of the Nigerian Press Council to enable it carry out its functions effectively.
The conference expressed appreciation to the people and government of Kano State for the hospitality and support accorded the NUJ to successfully host the Conference.
The conference with the theme, "Hate speech: Halting the Tide Before It Is Too Late" was attended by 500 participants.
They included veteran journalists, media moguls, former NUJ National Presidents; as well as members of the National Executive Council from the 36 states and FCT.
NAN
The post NUJ hails FG for taking steps to check hate speech appeared first on Vanguard News.
Tags 2014
You may also like...