NDDC preaches peace in Niger Delta
THE Managing Director of the Niger Delta Development Commission, NDDC, Nsima Ekere, has reaffirmed the commitment of the interventionist agency to peace in the oil-rich region.
Speaking at the Marine Base, Port Harcourt, Rivers State during the inspection of the gun boat construction project, Ekere, represented by the Executive Director Projects of the commission, Engr. Samuel Adjogbe, stated that the NDDC was collaborating with security agencies to attain lasting peace in Niger Delta.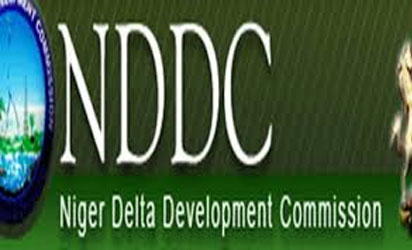 "Insecurity increases investment cost anywhere peace is threatened, and it is based on this that the NDDC is looking at achieving a Niger Delta where investors and expatriates are confident of establishing their businesses for the overall development of the area," Ekere said.
Speaking on the new gun boats, the General Manager of Epenal Group Limited, Numo Lele Aaron, stated that contrary to the features in other gun boats, the ones being constructed were fibre coated and as such more formidable in repelling attacks.
Applauding the efforts of the NDDC, the Deputy Inspector General of Police, Habila Joshuak, said: "NDDC has supported the Nigerian Police Force with about nine of these gun boats and have also assisted in sending over 100 of our marine personnel abroad for training. This is no small effort."
The post NDDC preaches peace in Niger Delta appeared first on Vanguard News.
Tags 2014
You may also like...