Microfinance banks need stable funds from multiple sources — Adegbami
The Managing Director/Chief Executive, Mainstreet Microfinance Bank Limited, Mr. Adegoke Adegbami, in this interview speaks on challenges of MfBs and factors responsible for non performing loans.
By Providence Emmanuel
HOW do you manage bad loans?
There is an adage that says: "There are no bad followers but bad leaders." So you need to do your assignment before you pass your money to your customers. We talk about policies relating to risk and the types of policy we have are policies that tell us to begin and end a loan. There are businesses we can do and not do. The things we look out for are cash flow of the person, integrity of the person and sustainability. Once the customer has met all the conditions, we disburse the money.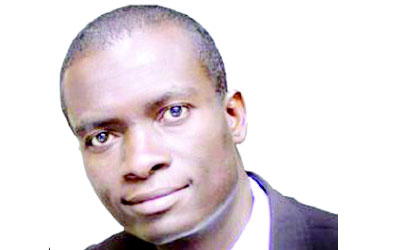 Some bad loans results from connivance between fraudulent staff and some customers. So in actual fact, we don't let the customer go and sleep, we monitor them. So the monitoring mechanism carried out by our Loan Recovery Officers is very alright because it is not just about loans, you do your assignment before disbursement, you monitor and make sure the money comes back as at when due because the main assets of the MfB are the risk assets and loans. If the policy of the loan is not well managed and you are unable to recover, it will be eroding your capital and you will be losing money and gradually you will be out of the market.
Why do some banks use thugs and other illegal means to recover loan from customers?
It depends on what you mean by unlawful or illegal means. If you owe, then you must be prepared to pay. In our bank, we ensure that customers sign an undertaken, but that is the very last option because people know our parent bank. So it is easier to point fingers. We don't do things that are illegal or involve violence.
The default in effect may be an indication that we did not do the selection properly from the beginning. If you do micro lending the way you ought, out of every 100 people, I can tell you that 80 will pay you without giving you problem. There are people who come to us and we tell them that they are not our customer. Because we deal with people who can see us as their role model, people we can talk to and guide on how to do their business not people who think they know it all. If you select your customers very well, it is not as bad as people paint it.
What is your view about microfinancing in Nigeria?
I think we need to basically go back to the definition of microfinance which means providing financial services to the small and low income earners. But looking at consumers of microfinance, there are some that are in the Small and Medium Enterprise, SME group, some are micro. A MfB cannot attend to all of them.
For instance, if you want to tackle the issue of poverty, are you going to get everybody on the street to come and do business with you? Some of them will come but they cannot really save their money, some are doing one small business or the other. These are the active ones because they are actively involved with something.  
What are the challenges of MfBs in the country?
There is the issue of capacity building which is being addressed by the day and funding. Microfinance needs stable funding both from private, commercial and development sources. Poor credit culture in our society is also a major problem. I also think that microfinance in Nigeria is currently being strictly regulated compared with what obtains in many East, South African and Asian countries.
We know that the regulators' objective is in response to the nature of our own society. But we should get to a point were some small scale microfinance can operate just like the modern forms of our typical Alajo or Esusu system. Those people will not need N20 million to start their businesses, particularly in our remote villages.
Their activities would be guided by other business related parts of the law pending when they will grow to the level of strict regulation. At that point, they will be compelled to list for regulation. Also, lack of public infrastructure makes the business of microfinance to be very expensive. Microfinance is naturally expensive because of it small loan sizes and the labour intensive nature.
What is your five years projection for Mainstreet Microfinance Bank?
Five years from now, Mainstreet MfB is going to have a balance sheet of N20 billion and our customer base is going to be a minimum of one million people. Our stretch within the next five years would have covered at least one third of the states. Our staff complement will be around 2000 staff at the end of five years. We also want to go into payment system and collaborate with reputable Fintech companies. We want to improve on our social corporate responsibilities.
There are people we would be giving health insurance to for free by virtue of their long service. We are going to have a charity arm where we can provide scholarship for some indigent people and our target is that they are going to be children of our customers. We give them scholarships from primary to the higher institution. We are not only involved in business, we will groom the people.
The post Microfinance banks need stable funds from multiple sources — Adegbami appeared first on Vanguard News.
Tags 2014
You may also like...