Meet our demands or we ground Edo in 21 days, NMA tells Obaseki
By Simon Ebegbulem
BENIN—THE Nigerian Medical Association, NMA, in Edo State has issued a 21-day ultimatum to Edo State Government to meet the demand of members or they will ground the health sector in the state from April 1.
NMA had embarked on a five-day warning strike which lapsed on March 11, expressing disappointment over the way the state government handled negotiations with the association in the past one year.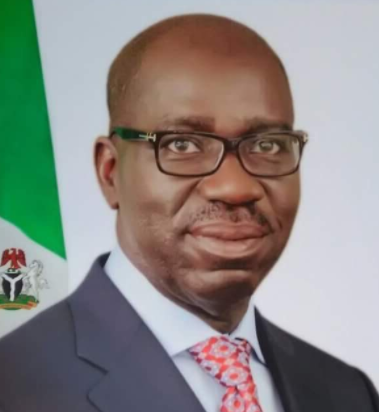 However, Special Adviser to the Governor on Media, Mr. Crusoe Osagie, urged NMA to be patient, saying "Edo State Government is adopting a holistic approach in reforming the health sector.
"We urge the health professionals to exercise some patience as hasty and tokenistic efforts cannot produce the high standard of healthcare which the state governor has envisioned for Edo people."
NMA's demand
However, addressing newsmen in Benin, state Chairman of NMA, Dr. Emmanuel Osaigbovo, and Secretary, Dr. Omokhua, listed the demands of NMA to include immediate revamping of the health sector, addressing the total decay of infrastructure— fixed and movable— and employment of more doctors.
NMA said: "The present events are gradually reaching a stage of unfortunate crescendo, where there will be yet another round of industrial unrest in Edo State by the doctors at the expiration of the 21-day ultimatum which has started counting from March 13.
"We will not hesitate to down tools until our demands are met by the state government.
"We are sorry for the situation, but people should appeal to government to fix the problems in the health sector.
"The morale of doctors is very low and made worse by the fact that there are inadequate facilities as well as poor working environment.
"Doctors employed into the state hospitals are the least paid in the country.
"This has led to continuous brain drain of doctors from the state hospitals."
He appealed to religious leaders, traditional rulers and politicians to urge the state governor, Godwin Obaseki,  to address agitations faced by doctors in the state.
The post Meet our demands or we ground Edo in 21 days, NMA tells Obaseki appeared first on Vanguard News.
Tags 2014
You may also like...