Mayweather, McGregor agree to wear 8oz gloves
Floyd Mayweather vs Conor McGregor is a fight many believed would remain a fantasy. But after seemingly endless hurdles, the two biggest names in combat sports agreed their terms.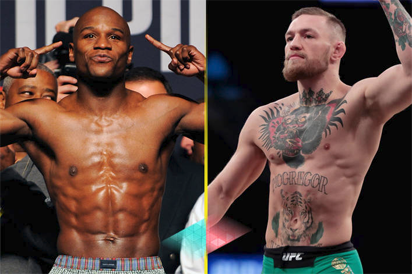 This is a one off in every sense of the word, and a number of specifications have been put in place for Saturday's showdown.
Originally the combatants were to slip on the traditional 10oz boxing gloves but against safety advice, they have been reduced to 8oz.
The Association of Ringside Physicians said: 'This is a bout that has already been set at a specific weight class. Unless there is scientific evidence to support the view that such a change might improve the safety of this bout, we would strongly caution against allowing current regulation to be over-ruled.'
The post Mayweather, McGregor agree to wear 8oz gloves appeared first on Vanguard News.
Tags 2014
You may also like...