Mass killings: Nigeria sliding into safe haven for terrorism — NLC
NIGERIA Labour Congress, NLC, yesterday expressed disgust over the rate of serial killings across Nigeria especially in Benue, Nasarawa, Adamawa, Rivers and Taraba States were being perpetrated by civilians in the guise of herdsmen.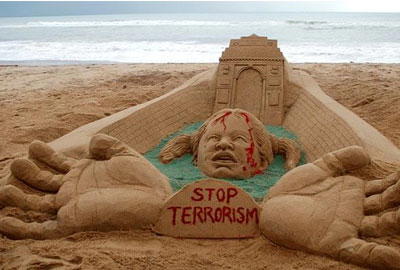 This came as its Trade Union Congress of Nigeria, TUC's counterpart, demanded that the alleged killer squad and sponsors in Benue State be unmasked by the security agencies, saying the "time has come for the Federal Government and all security agencies in the country to fish out those behind the unabated killings in Benue the same way it was done in Rivers State recently."
NLC in a statement by its President, Ayuba Wabba, titled  "Stop the Mass killings Now", Federal Government must rise up to its responsibility by directing appropriate security agencies to urgently apprehend the situation, warning that Nigeria was sliding into safe haven for terrorism.
Specifically, NLC insisted that "mass killing is enough a symptom of terrorism and we can't afford to have our country classified as a safe haven for terrorist groups as these will scare off the much needed foreign investment in our country."
According to the statement : "We are upset at the rate of serial killings around the country, notably in Benue, Nasarawa, Adamawa, Rivers and Taraba States reported in the media as orchestrated actions of armed civilians in the guise of herdsmen. We are more worried that these mass murders have continued unabated as if our security agencies are helpless. These killings have not only threatened security of lives and properties but constitute a major impediment to the much needed growth and development of the country as regular work in both informal and formal sectors of the economy have grimly been hampered while the economy groans.
TUC wants Benue killer squad, sponsors unmasked
Similarly, TUC in a statement by its President and Secretary General, Bobboi Kaigama and Musa Lawal, wondered why the security agencies had failed to address the Benue killing s with the same swiftness they addressed the New Year eve Church service in Rivers State.
According to TUC: "The swiftness and dexterity with which one of the groups terrorizing Rivers State was tamed at the weekend shows that the killings in Benue is not going to be a tall task when a marching order is given. We condemn these killings in all its entirety and demand an end immediately.
"We gathered that some have alleged these killings were communal clashes while others claim they were to protest the anti-grazing law passed by Benue State House of Assembly to protect the people's    source of livelihood. Our thought is, no matter what the issue is, we believe it can be addressed without gruesomely killing innocent people like animals. Women and children have become victims of greed and wickedness of heartless individuals and group."
"We do not think it would be right for the security agencies to ignore the dangers of allowing the unhindered escalation of these fatal attacks that can not in any way be downplayed as mere communal clashes."
The post Mass killings: Nigeria sliding into safe haven for terrorism — NLC appeared first on Vanguard News.
Tags 2014
You may also like...