LGA autonomy: Ihedioha berates Imo Assembly
By Chinonso Alozie
OWERRI—THE former deputy speaker of the House of Representatives, Mr. Emeka Ihedioha, said yesterday  that the reported refusal of the Imo state House of Assembly to endorse the constitutional amendment, seeking  local government autonomy, was unacceptable.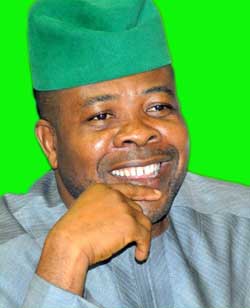 In a statement  in Owerri by Ihedioha's Chief Press Secretary, Mr. Chibuike Onyeukwu, the lawmaker said the step was against public interest.
Ihedioha went further to advise other state Houses of Assembly to see the Imo lawmakers' stance as anti-people.
The statement read in part: "The bill was forwarded to all the 36 state assemblies by the National Assembly for their concurrence as part of the process of altering some identified clauses in the constitution.
"The National Assembly had proposed an amendment to the constitutional provision that hitherto guarantees State Joint Local Government Accounts.
"The amendment bill which was opposed by Imo lawmakers sought that the joint account be set aside such that each local government would be able to operate special and distinct accounts, thereby, pushing for secure financial independence for the third tier of government
"Ihedioha described the failure of Imo State House of Assembly to ratify the bill as outlandish, unacceptable and against the interest and aspiration of the generality of the people many of whom according to him reside at the local communities."
The post LGA autonomy: Ihedioha berates Imo Assembly appeared first on Vanguard News.
Tags 2014
You may also like...