Lawyers' group wants Senate to address issues raised by Sagay
By Elizabeth Uwandu
LAGOS—THE League of Patriotic Lawyers has called on the Senate to address issues raised by the Chairman of the Presidential Advisory Committee Against Corruption, Prof. Sagay, instead of what it described as attacking the constitutional lawyer.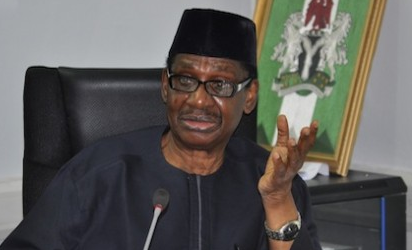 Briefing newsmen yesterday in Lagos, Deputy Chairman of the League, Mr. Daniel Elekwachi urged the Senate to justify the allowances of its members.
His words: ''We expected Senator Aliyu Sabi Abdullahi to address the issues rather than go for the jugular of the erudite professor who has been dogged in defending the war on corruption and ensuring that unearned salaries and emoluments are brought to the public arena for debate and justification. The league warns that it would no longer tolerate unholy vituperations against the professor or any other anti-corruption crusader.
"It is only in Nigeria, where someone born in 1968, two years after the erudite Professor was called to Bar, would have the tenacity to vilify the erudite Professor of Law.
"We advise the Senate to put Sagay's assertion to test by publishing the salaries and allowances of its members. If you cannot do this, then we submit that the impending and inevitable restructuring should start with fiscal restructuring by ensuring that all unmerited salaries and allowances are curtailed to reflect the present economic mess that is bedeviling the nation.''
The post Lawyers' group wants Senate to address issues raised by Sagay appeared first on Vanguard News.
Tags 2014
You may also like...