LASPOTECH embarks on large scale cassava farming
…As Oshiomole delivers convocation lecture
By Dayo Adesulu
In its quest to boost Internal Generated Revenue (IGR), Lagos State Polytechnic (Laspotech) has embarked on large scale cassava farming in preparation for cassava flour and industrial starch production.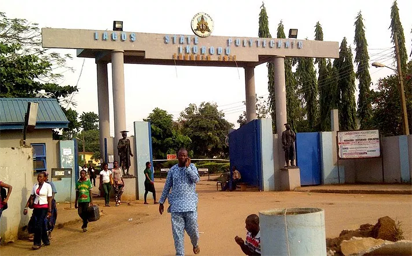 Speaking on Thursday in Lagos during their 26th pre-convocation press conference held at the institution's boardroom, its Rector, Mr Samuel Sogunro said that the innovation would not only see the school progressing financially, but also boost agriculture produce in Lagos State.
He also revealed that a Memorandum of Understanding has been signed with Ikeja Electricity Distribution Company (IKEDC) for the establishment of a mini Power Substation on Ikorodu camps to tackle the problem of power outage.
Sogunro, pointed out that the State Government has commenced necessary steps towards the fulfilment of the promises made during 2017 convocation. He reiterated that the Ambode's Administration has begun steps to actualised the 2017 promises for High capacity auditorium for the school, Administrative Building, Completion of the abandoned ultramodern sports complex and the Drone projects.
Ambode, during Laspotech 25th convocation, had promised to give the institution high capacity auditorium, administrative building, completion of the abandoned ultramodern sports complex and finance the drone projects.
Meanwhile, for the 26th convocation slated for next week Thursday, he disclosed that the Polytechnic which commenced its programme with 257 students and five Departments in 1978 is set to graduate 6,355 students on March 8, 2018 across all campuses in Lagos.
He said: "Out of the number of graduating students, 211 earned Distinction, 1,368 have Upper Credit, 3,505 graduated with Lower Credit while 1,271 obtained Pass classification.
The Rector, however highlighted other activities for the 26th convocation to include convocation lecture to be delivered by former Governor of Edo State, Comrade Adams Oshiomole on Tuesday, March 6, 2018.
The title of the lecture is "Crises of Governance, Governance of Crises:The Role of Education in Nibbling Crises in Nigeria".
The post LASPOTECH embarks on large scale cassava farming appeared first on Vanguard News.
Tags 2014
You may also like...