Kashamu denies assassination accusation by Daniel
By Dirisu Yakubu
ABUJA—Senator Buruji Kashamu, PDP, Ogun East,  has denied the claim by former Ogun State Governor, Gbenga Daniel, that he sent assassins after him.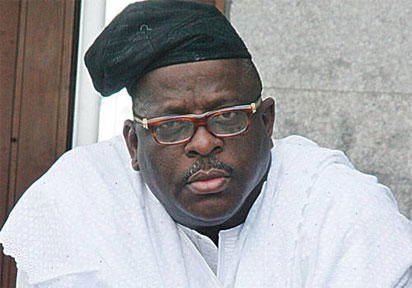 In a letter addressed to Inspector-General of Police, Idris Ibrahim yesterday, Kashamu said: "The less than clever attempt to link me with the alleged attack on Daniel's residence is politically-motivated.
"It is part of the grand plot by Daniel to subvert the due process and the Rule of Law in Ogun State where he seeks to foist an illegal caretaker committee on the PDP in the State despite the subsisting and binding court judgment which expressly states that the Engineer Adebayo Dayo-led State Exco – which I belong to – should remain in office till 2020,"  a part of the letter read.
According to him, there's no better indication that the petition has political undertone than his reference to the Supreme Court judgment on the party's national leadership crisis.
He wrote: "The authentic PDP Exco in Ogun State under the leadership of Dayo has a final judgment and orders in its favour that are yet to be appealed, set aside or upturned. What is more, the orders and judgment are binding on the Police and the Independent National Electoral Commission who were parties in the suit.
"This cock and bull story of an attack is part of Daniel's desperate bid to seek relevance, revive his dimming political career and hijack the structure of the PDP in Ogun State. He merely wants to turn the heat on his perceived political opponent and perpetuate the illegal caretaker in Ogun State."
The post Kashamu denies assassination accusation by Daniel appeared first on Vanguard News.
Tags 2014
You may also like...