Job prospects in ALSCON thrill A'Ibom youths
By Chioma Onuegbu
EKET – YOUTHS  of Ikot Abasi Local Government Area, Akwa Ibom State, are excited at the projections of fresh job opportunities, following the plan by the Aluminium Smelter Company of Nigeria, (ALSCON), located in the area, to commence full operations after Russian Aluminium Company, RUSAL and BFIG settled their contentious bid controversy out of court.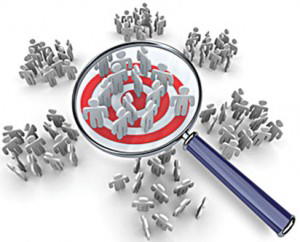 FG resolves BFIG, RUSAL court battle
NDV  learned that the process to privatise ALSCON started since 2001, but the highest bidder, BFIG, in2004, dragged the Bureau of Public Enterprise, BPE and RUSAL to court.
It was gathered that the Federal Government subsequently gave RUSAL, the second highest bidder, a go-ahead after BFIG failed to pay the money it offered to take over the company.
Immediate past president of Ukpum Ete Clan, who expressed confidence in RUSAL restoring ALSCON to its former glory, said: "When our people heard that the Federal Government had intervened in the lingering court matter between BFIG and RUSAL towards the ending of 2017, we were very excited. Even foremost socio-cultural groups like Mboho Ikot Abasi were optimistic that once ALSCON commenced full operations, Ikot Abasi will come alive again."
Outstanding past
"When ALSCON was functional, there were lots of job opportunities and our people, especially youths, benefitted a lot from the company. Apart from the constant and free electricity supply enjoyed by our communities, there were programmes for youths of the five clans in Ikot Abasi, including payment of certain amount of money to each clan for youth development.
"The Americans that managed ALSCON then did a lot for us and that was responsible for the peaceful coexistence between the company and its host communities of Ikot Abasi," he said.
RUSAL wins hearts
His words: "We have also observed that since RUSAL took over ALSCON before the court case, they have demonstrated that they would toe same path. For us, it is a good sign that once they start full operations, Ikot Abasi people will smile again.
"And for convincing RUSAL and BFIG to settle out of court, we the youths cannot thank the Federal Government enough for that effort. We specially thank this administration for considering ALSCON among nonfunctional industries in the country," he added.
Similarly, Chairman Ikot Abasi Clan Youth Leaders' Forum, Akparawa Mfreke Usoro said: "For many years now, nothing had been happening in Ikot Abasi. No development, no job opportunities, the youths are idle because they have nothing to do and that is why there is rise in criminality.
"And what Ikot Abasi youths want now is for RUSAL to start production immediately; no more court matter or anything that will bring problem or impede development of our communities. And I believe that RUSAL will accommodate our youths very well," he said.
No more litigation
An activist, Innocent John, said: "I want to advise that RUSAL and BFIG resolve the matter once and for all because we do not need any more court case. We need progress and development in Ikot Abasi We value ALSCON so much because it is the only Federal Government presence in our communities."
The post Job prospects in ALSCON thrill A'Ibom youths appeared first on Vanguard News.
Tags 2014
You may also like...