Increase in Foreign Reserves Indicative of FG's Working Economic Initiatives — Oni
The outgoing Deputy National Chairman (South) of the All Progressives Congress (APC), Chief Segun Oni, says the steady increase of Nigeria's foreign reserves under President Muhammadu Buhari is a clear indication that the Federal Government's economic policies are working contrary to the claims from the main opposition party, the Peoples Democratic Party (PDP).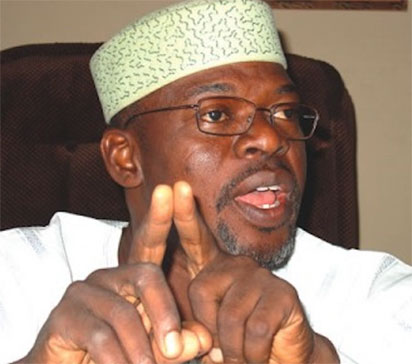 Oni, in a statement by his media aide, Mr. Steve Alabi, in Ado-Ekiti, pointed out that the leap of $45 billion, which is 54 months high, is a radical departure from the constant depletion that happened under the PDP in the last administration.
Oni commended Buhari for providing strong and transparent leadership that led to the increase through the stoppage of unnecessary importation which has reduced the nation's import bill and the encouragement of foreign investment which has increased investor activity tremendously.
"We must not forget where we are coming from. The economy was badly managed; foreign reserves were being depleted to satisfy the consumption cravings of a greedy political and business class. The APC government, under the able leadership of President Buhari, is daily turning things around. The economy is now stable. It's stabilized, it can no longer go down, it can only come up. This is one of the main achievements of this administration."
While lauding the exit from economic recession and the strong recovery in foreign exchange reserves, Oni charged Nigerians to take advantage of the opportunities the Buhari administration is creating in the economy, particularly in the agricultural and productive sectors, to improve their own lot.
According to Oni, who is also a former governor of Ekiti State, the days of access to free money are over and the way forward for Nigerians is to rediscover their entrepreneurial, creative and hardworking spirit.
Oni, who is a leading APC aspirant for the July governorship election in Ekiti, pledged to make the 'Fountain of Knowledge' an economic model if elected.
The post Increase in Foreign Reserves Indicative of FG's Working Economic Initiatives — Oni appeared first on Vanguard News.
Tags 2014
You may also like...