Imo police shoot teargas at protesters, Journalists
Scores of protesters, journalists, yesterday, took cover, after they were fired with teargas by Imo police officers. The protesters, youths of Umuchima in Ihiagwa community in Owerri west local government area of the state, blocked the gate of the Federal University of Technology, Owerri, FUTO.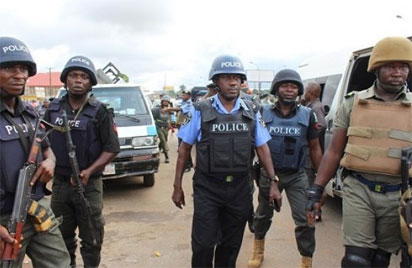 Among those who ran away to save their lives were Journalists, who came for a coverage of the demonstration. It all started when the police were trying to disperse the protesters who were at the FUTO's gate, protesting alleged take over of their land by the institution.
According the Youth Chairman, who led the protesters, Mr. Iheanacho Amanze, he said: "We are protesting because FUTO, management took over our remaining land called water front. There was never a time they acquired this land.
The most painful part of this story is that  they have about five dredging machines on that land. They are now dredging sand from that our land. "They asked us to vacate from that land given to us by our forefathers, so that they will continue the business of dredging of sand."
The post Imo police shoot teargas at protesters, Journalists appeared first on Vanguard News.
Tags 2014
You may also like...