I'm ready to dislodge PDP from Ekiti — Ojudu
By Abdulwahab Abdulah
Ado-Ekiti—Special Adviser to President Muhammadu Buhari on Political Matters, Senator Babafemi Ojudu has said he is ready to lead the battle to dislodge the Peoples Democratic Party, PDP, led by Governor Ayodele Fayose from Ekiti State.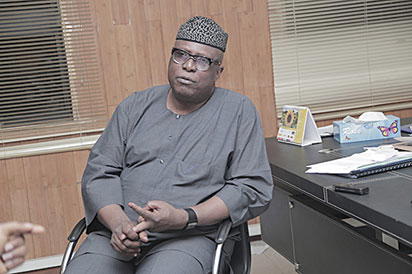 He made the disclosure, weekend, while declaring to contest for the governorship ticket of the platform of the All Progressives Congress, APC.
Ojudu said he has consulted adequately before taking the decision to contest for the race.
According to Senator Ojudu, every stakeholder, within and outside the state, are desirous "and yearning for a positively different life and are ready to do whatever it takes to re-launch our party to liberate Ekiti."
Urging stakeholders to support all efforts in rooting out the PDP led administration in Ekiti State, Ojudu said "From our interactions, we are in agreement that without good governance, we cannot liberate our people, we cannot  provide jobs for our ever-increasing unemployed  population."
The post I'm ready to dislodge PDP from Ekiti — Ojudu appeared first on Vanguard News.
Tags 2014
You may also like...