I'll make my decision on re-election next year—Ortom
By Peter Duru
MAKURDI—Governor Samuel Ortom of Benue State has said his decision to contest the 2019 election will be made public early next year, as influenced by the voice of the people and God's direction.
Ortom said he will not act outside God's dictate on the matter, despite the immense pressure that was being mounted on him by various interest groups within and outside the state, calling on him to seek re-election in 2019.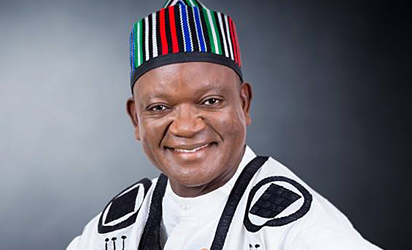 The governor, who spoke yesterday while playing host to elders from the Igede-speaking communities of Oju and Obi Local Government areas of the state and members of the Igede Positive Youths for Ortom 2019, said he will start praying towards the end of the year.
Earlier, Edwin Omerigbe, a retired Permanent Secre-tary, urged the governor to heed the clarion call by all segments of the state and re-contest in the 2019.
He said: "I must also tell you that I remain committed to all the promises and pledges I made to the people of the state and Igede nation in particular when I came seeking your votes in 2015.
"In keeping with the aspirations and wishes of our people, my administration has kept faith with the people despite the daunting challenges. We have, in the last two years, been able to lift the state higher from where we met it.
"Because the Bible says greater is the end of a thing than the beginning, I can assure you that at the end of four years Benue people will have every reason to celebrate the accomplishments of this administration."
The post I'll make my decision on re-election next year—Ortom appeared first on Vanguard News.
Tags 2014
You may also like...