I'll be disgusted to see my man masturbate — Andrianna Adebiyi
BY ROTIMI AGBANA
The world over, women would rather do anything humanly reasonable or possible to prevent their husband or lover from cheating or having extra marital affairs.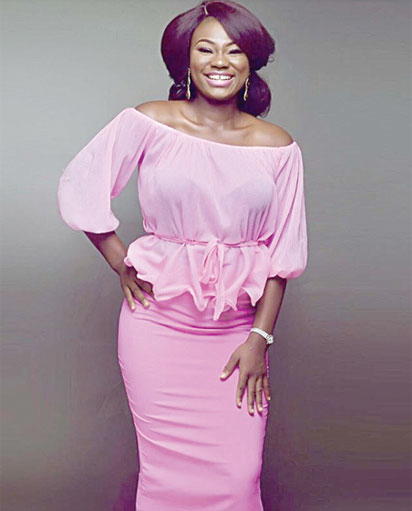 Some would bend to the rule by allowing their partners to engage in alternative to sex: masturbation, while some would never condone it because they see it as the height of disgust.
Such is the case of on the rise actress, Andranna Adebiyi who would never want to catch her husband in the disgusting act.
In a chat with Potpourri, she expressed utter disdain for what some would see as the peak of self pleasure.
"To be honest, no woman wants to be cheated on; as for masturbation, I'll be disgusted if I walk into my man masturbating," she said with disgust.
Unlike most women, she has since come to terms with the arguable fact that men are naturally wired to cheat but argued that not all men do so.
"I'm not denying the fact that men almost believe it's their right to have more than one woman in this country but it isn't so in some parts of the world. I'll continue to pray that my husband is different".
She finally confessed that she would prefer phone sex with her partner than catching him in the act of masturbation.
"Couples could be nasty with each other even when they are apart; I'd rather he's thinking about phone sex with me than masturbating."
The post I'll be disgusted to see my man masturbate — Andrianna Adebiyi appeared first on Vanguard News.
Tags 2014
You may also like...