I would date a poor man, good in bed – Jemima Osunde
By ADETUTU ADESOJI
To most women what matters most in a romantic relationship is money, even at the expense of good sex but for fast-rising actress, Jemima Osunde, that's not the case.
In an interview with Broadway TV,  the actress was asked to choose between  a rich man that is not good in bed and a poor man that is good in bed, and she wasted no time in declaring  that she would choose a man with unrivaled sexual prowess over a rich one, as she would want maximum sexual satisfaction from him.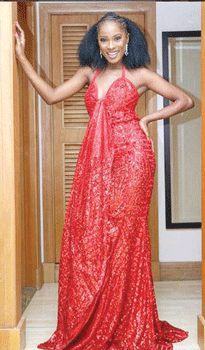 "I don't plan to be broke myself, yeah, so a man  good in bed is for me not his money, let him give me what I can't give myself," she said.
On what she thinks about people comparing her to popular actress, Adesua Etomi Wellington, Jemima said she sees nothing bad in the comparison and will be grateful to have her life turn out like Adesua's.
"I don't see that as a bad thing, first of all, she is my mama, every child wants to be like their mama I guess and if for anything, she is doing amazingly well, career-wise and in personal life. I think God has been great to Adesua, if I happen to be as fortunate, I will be very grateful," she maintained.
The undergraduate of physiotherapy at the College of Medicine, Lagos, has successfully carved a niche for herself in the highly competitive movie industry, Nollywood. The Edo State indigene got her big break in the popular MTV drama series 'Shuga' where she played the character, Leila.
The post I would date a poor man, good in bed – Jemima Osunde appeared first on Vanguard News.
Tags 2014
You may also like...