Housing finance: FG launches easy, affordable scheme
…Says scheme to strengthen housing sector
By Kingsley Adegboye & Ebi Asingba
DETERMINED to make housing finance easy and affordable, the Federal Government has initiated Nigeria Housing Fund Programme, NHFP, which is under the Social Investment Fund of the Federal Government in which N100 billion has been set aside for its take off. The Nigeria Housing Fund Programme is a Federal Government scheme that is being coordinated by the Central Bank of Nigeria, CBN, to ensure access to housing finance by prospective home owners.
The scheme which has the World Bank and AFDB as contributors to the fund affords  real estate developers who develop for social housing the opportunity to borrow 80 per cent of cost of project and source the remaining 20 per cent. Specifically, the government has  under the NHFP launched My Own Home Scheme to enlighten those seeking to own houses of theirs across the country on how to key into the scheme and become beneficiaries
Unveiling the scheme in Lagos last week, stakeholders who were in attendance such as mortgage finance operators, Central Bank of Nigeria and NPF Micro Finance Bank lauded the scheme.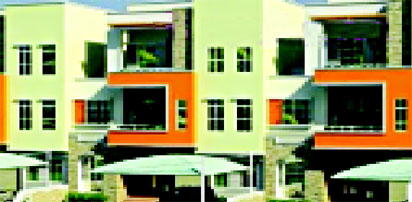 Challenges in housing finance
Mrs. Adenike Fasanya-Osilaja, Housing/Mortgage Finance consultant to the CBN on the My Own Home Scheme, said the initiative was in collaboration with the federal government, World Bank and Mortgage Banks Association of Nigeria MBAN, with other relevant stakeholders to ensure that challenges in housing finance are tackled.
Fasanya-Osilaja explained that civil servants and prospective home owners in private sector needed to be properly guided on the best approach to accessing mortgage loans, hence the launch, adding that the NHFP would create the enabling environment for strengthening the Nigerian housing sector by setting up sustainable framework for mortgage originators.
She said those mortgage originators range from financial institutions that provide housing finance to access long-term refinancing, pointing out that the framework  will lead to setting up of mortgage guarantee/insurance as well as a housing micro finance scheme for  strengthening of Nigeria's housing micro finance sector. She noted that intending house owners are advised to shop around to compare rates before taking a mortgage or housing finance loan.
Fasanya-Osilaja further stated that the NHFP intervention would  include a mass literacy campaign on consumer education, protection and responsibility with regards to housing finance in Nigeria, insisting that the campaign is aimed at educating every Nigerian on the right to own a home, the cost implications, advantages of taking loans to finance a home and to ultimately serve as a catalytic program to jumpstart the housing market in Nigeria.
Deputy Director, Other Financial Institutions Supervision OFIS, at CBN and a Director in NHFP, Adesemoye Adedeji , disclosed that to  ensure its accessibility and effectiveness, nine Micro finance banks MFBs, would  be participating in the scheme, which is funded with $300 million, adding that the arrangement would capitalise on mortgage guarantee and insurance with $15 million for the pilot housing micro finance.
According to him, the money was with the CBN for proper monitoring and execution to avoid disbursing it to wrong channels that can't handle housing projects.
President of the Mortgage Bankers Association of Nigeria, and Managing Director, Trustbank Mortgage Ltd, Mr. Niyi Akinlusi, said the scheme was a departure from other housing schemes in Nigeria, noting that NHFP has set up a framework that would revamp the housing finance sector by making access to finance a lot easier through its four major components, which include the Nigerian Mortgage Refinance Company, whose task is to provide long-term refinancing of mortgages and standardizing mortgage procedures, Mortgage Guarantee/Insurance Scheme, which is responsible for providing borrowers with initial down payment with mortgage for home ownership.
"The Housing Micro finance Scheme is meant to stimulate increased lending to low-income earners in the formal and informal sectors in Nigeria through Micro finance banks for incremental housing construction or housing improvement, while the technical assistance for the scheme shall ensure the protection of all the parties involved in the scheme", Akinlusi said.
The post Housing finance: FG launches easy, affordable scheme appeared first on Vanguard News.
Tags 2014
You may also like...