Garlands as Omotola celebrates
Her memorable moments in photos, movies and lifestyle
Nollywood actress, Omotola Jalade-Ekeinde, turned 40 
on Wednesday
 and it has been a celebration galore, as the actress kicked off  her birthday events  the same day with a party for widows and orphans in Lagos.
The party  was the first event to kick start her five-day birthday celebration tagged #Omotola4point0.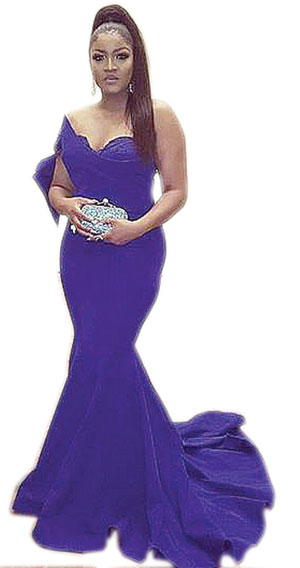 Speaking at the event, Omotola said "I have always had a soft spot for widows and orphans for many years now because I can relate to their plight. My mum was a widow for 10 years before she passed on about 16 years ago. I am also an orphan, so I'd know what it feels like to be an orphan."
"My team have always showed love and encouraged widows who have strived to keep the home front in order despite the demise of their spouses."
The party was followed by Couples Retreat themed "Reciprocate, Respect, Mental Health And Avoiding Slavery In Marriage"which held  
on Thursday
. The celebration continues today with the actress embarking on  a "Renaissance Trip To Trace The Beginning Of Slavery."It will  be followed by a Symposium on "Mental Slavery And The Emancipation Of The Black Race" 
on Saturday
. The celebration will climax  on 
February 11
 with a ball, themed "The Omosexy Ball.
From all indications, Omotola deserves to be celebrated, having paid her dues as an actress. Since making her debut  in the critically acclaimed film, "Mortal Inheritance" in 1995, Omosexy as she fondly called by her fans has remained on top of her game. In the movie that brought her to the limelight, Omotola  played a sickle-cell patient who fights for her life despite the odds of survival. The film is regarded as one of Nigeria's best movies ever made.
Since then, she has starred in several blockbuster movies, including Games Women Play, Blood Sisters, All My Life, Last Wedding, My Story, The Woman in Me and a host of others.
After shooting roughly 300 straight to video movies, Omotola received her first cinematic movie role in the 2010 film, Ije. The film, shot on locations in Jos, California and Los Angeles was the highest grossing Nollywood film at the time. It was also the movie that  did not only reunite her with her Genevieve Nnaji, but also, it  put to rest the supremacy war between the heavyweight actresses.  However, besides, receiving numerous high-profile awards, launching a music career, and amassing an enviable fan base, Omotola holds the record of being the first African celebrity to receive over 1 million likes on her Facebook page. She currently has a total of 3 million followers on Facebook. It's no surprise to see  her fans across the globe flooding her social media space with birthday messages  and banquet of flowers in appreciation of her creative ingenuity. Some of the messages are memorable as they are timeless.
One of the birthday messages by  Mmercyiaspire  read, "A wonderful 40th birthday to my own very dear friend , sister, confidant, supporter , third eye, , teacher , inspiration @realomosexy . It's been a journey of almost 20 years but it keeps getting better and stronger like fine wine.Thanks for being a great support system."
"Thanks for always having my back, thanks for all the counsel..You will celebrate another 2 Scores and more. Your latter years will be greater than the former ! We know you are great but I know God has only just begun with you."
"Your greatest achievements are on the way. This is only the beginning. Keep soaring Sis."
Muvalsglam also wrote, "Sometimes beauty is embedded in your daily routine until it becomes an habit and is evident. Happy birthday to the beautiful Omotola Jalade Ekeinde."
For Hop_d_aureate, "You have a shiny head to sweet little toes. You are really a wonderful mother, wife, role model full of positivity and energy. Back in the days when I had time for Nollywood movies, I would  always look out for the ones you had a role in. That's how long my love for you begun.  @realomosexy 'I wish you million and million of smiles and continuous laughter."
The post Garlands as Omotola celebrates appeared first on Vanguard News.
Tags 2014
You may also like...